Over the last 3 nights a miracle happened in Pittsburgh- the clouds were free of clouds and Moon!
I'd just installed a Rigel autofocus: I needed to figure it out and didn't have a processing plan in mind. Most of the early subs were tossed out hunting down condensation on the inside the sensor window, and a diffraction spike appearing in some stars. I ended up with kind of a weird balance of data, and tonight I finished calibrating everything. Everything is autostretched and has had pretty minimal done to it, I'm just trying to get an idea for how to process what I've got. Which are your favorite colors?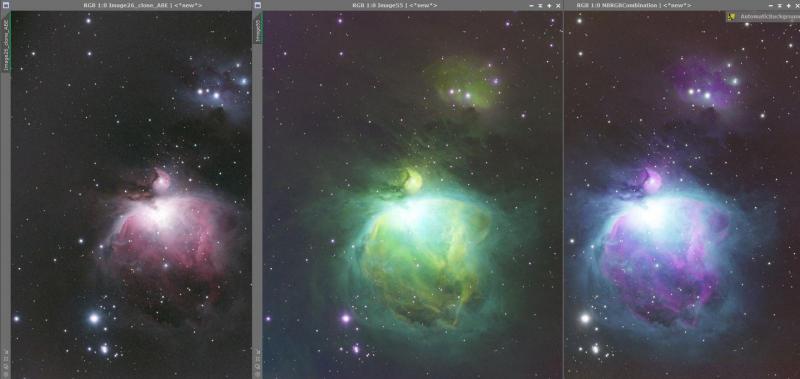 B: 29x20s
R: 29x20s
G: 30x20s
Ha: 13x300s
Oiii: 30x300s
Sii: 21x300s
Edited by zakry3323, 24 February 2020 - 11:12 PM.