It's been a while since I've been out imaging but unbelievable as it is we had 3 nights of clear skies, albeit with a strong breeze blowing. I managed to get some time on M42 which has been on my short list for some time. Please excuse the wonky stars as the wind played havoc with my guiding. Might try and clean them up later.
Taken with the SVR102T (.8x reducer/ Fl570mm) and my new asi183mc pro with a Lum filter.
270 x 60sec subs, 40 flats, 40 darks, 100 bias.
C&C welcomed, thx for looking.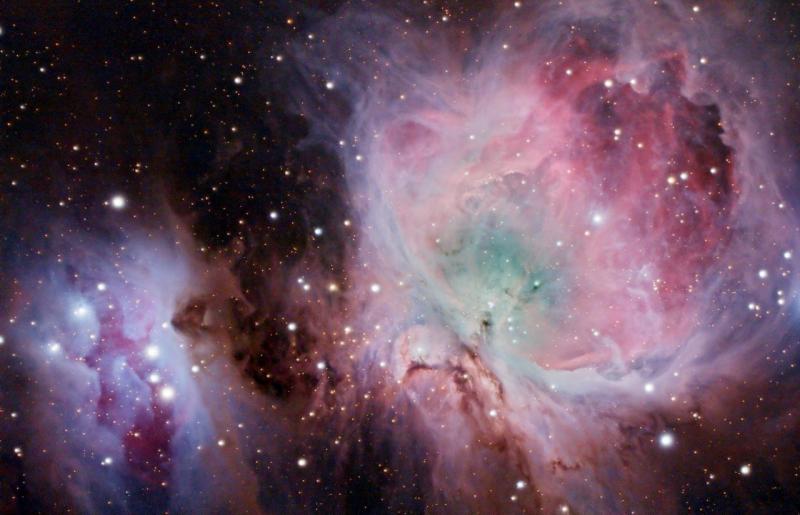 Edited by IC1101, 25 February 2020 - 06:34 PM.