Hi, First time with a mount that uses weights. Wondering if there is an issue with it and when you balance yours, which side do you balance your telescope on?
I'm using it with the Astro-Tech AT72EDii.
Manual says to R.A. balance the scope so that the rod stays parallel to the ground.
So when facing the mount so it looks like in the photo, the manual shows the telescope in the 9:00 position and weight at 3:00. - I can easily balance it like this.
Even with no scope on, I can balance the mount in this position.
But if I swap positions (scope to 3 and weight to 9), the weight side it too heavy.
So eventually I took the scope and weight off to investigate.
Here is where I think I have an issue:
When staring in the position as in the photo (with no weights, no scope), with dovetail mounting plate as 12, I start to rotate it clock-wise and then let go a little after 1, the mount will continue to move on its own to 3.
But when I push it counterclockwise from 12 towards 9 and let go and any position between, it will just stay there.
So what I am saying is that rotating by hand from 9-12, the mount is Tight.
From 12-3, the mount is Loose.
Is this normal? If so, which position should the scope be when balancing?
The manual does not state which position the scope & weights are to be at, nor does it state that they need to be positioned just like in the diagram. See page 8 in the link for the user manual:
https://inter-static...01461887945.pdf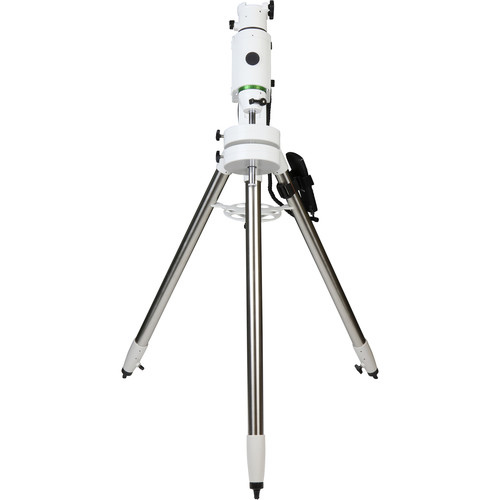 Edited by Prima Luna, 27 February 2020 - 01:17 AM.