Ever since my full-scale widefield Milky Way post from last September…um…(burned down in a digital fire?

)…disappeared, I've felt compelled to significantly improve the image (vice uploading the same hackneyed version that was destroyed by the gods). Having learned linear processing since that post, I felt compelled to combine the published f/4.5 (wide-open) ISO1600 data with a set of unpublished data at f/5.0 ISO3200. Yes, I know there's more highlight clipping, but the ~SQRT(2) noise reduction seemed worth pursuing. Fortunately, simply combining the stars (vice masking out the ones in the ISO3200 data) yielded a satisfactory, not-too-clipped result: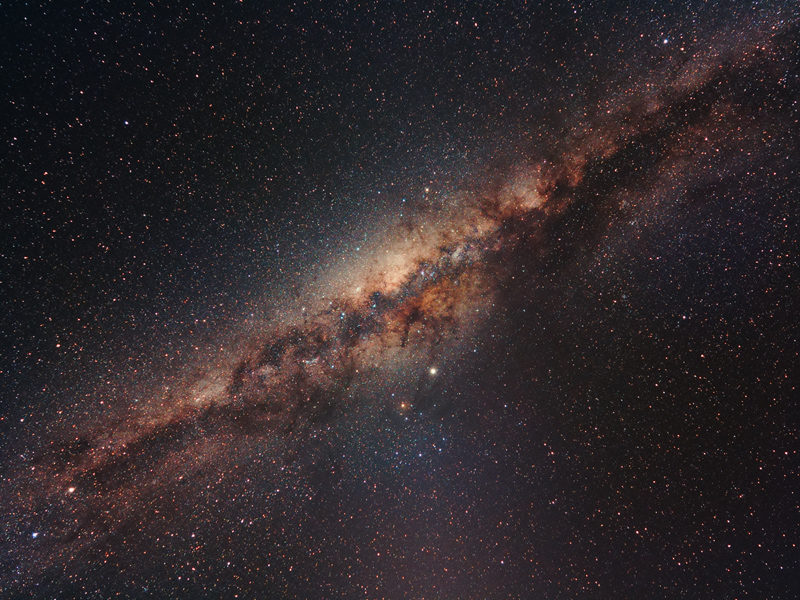 Capture details / 1800x1200 version
I was hoping to offer up the new full-size result to the Astrobin, but now the bloody site won't let me log in! Maybe I was too slow at replacing my sad faces…?
:'(
BQ
Edited by BQ Octantis, 28 February 2020 - 12:51 AM.