I call this a Cleanstoration since when I think of a restoration, I think in terms of vehicle restoration where it usually involves the complete stripping of all finishes, then repainting, and re-plating all trim and hardware. In this scopes case, the goal isn't for perfection. Rather to bring it back to a conditon that one might expect a well kept 30 to 35 year old telescope scope might look like. It is also a challenge to myself to see what I can get away with in terms of leaving it as original as I can plus re-using all the original hardware that can be saved. In someways, doing and spending as little as possible.
I'll start with a posting a review of the scope as found. Then each following post will show how things progress.
BTW, Here's how the ad described the scope:
Working Condition, Wooden Tripods, Various Lenses, Rust & Scratches. The last one sumed it up fairly well.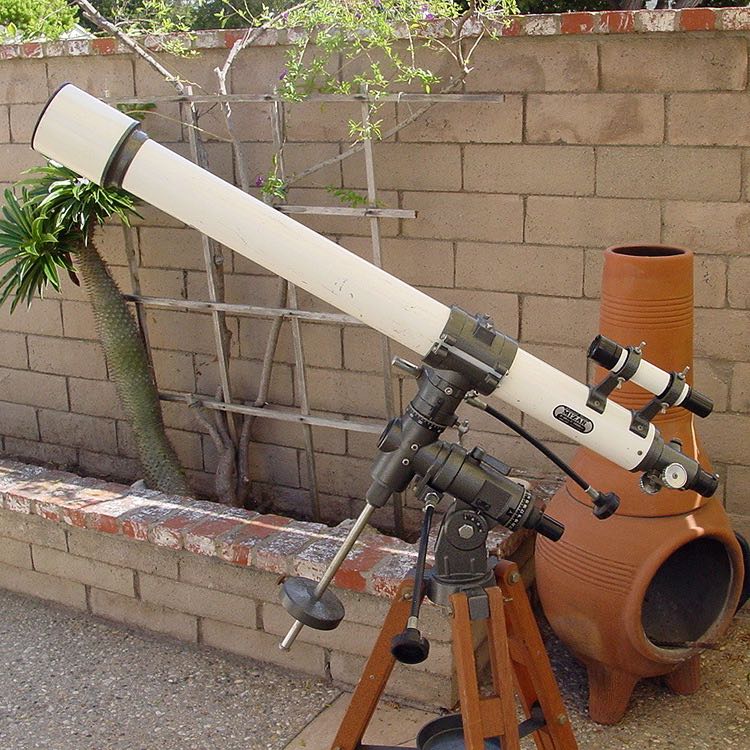 The photos actually make it look better than it is.
It's actually the dirtiest, most scratched and rusty telescope I've ever bought.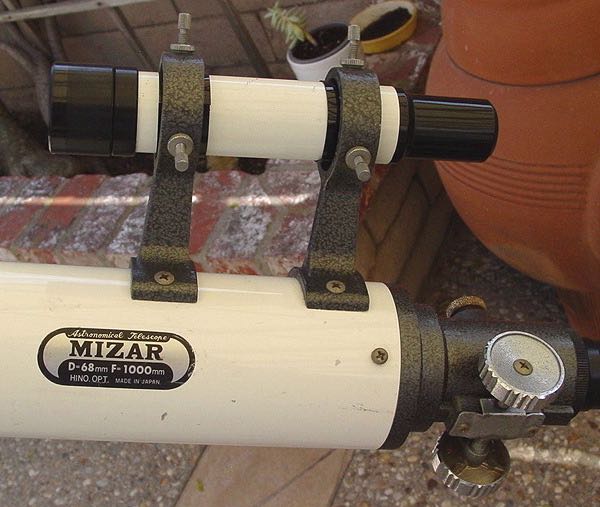 Nice finder.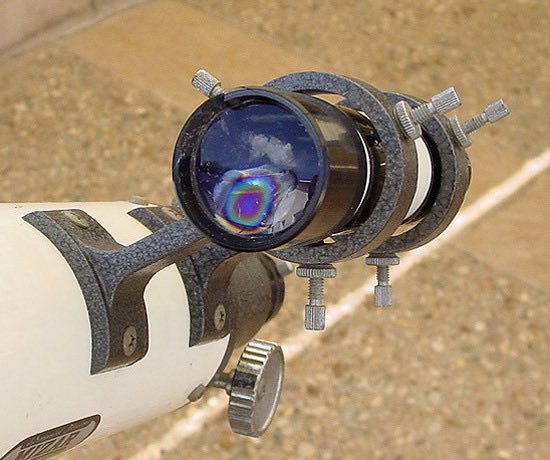 Spoke too soon.
Delaminating lens with chipped and cracked cell.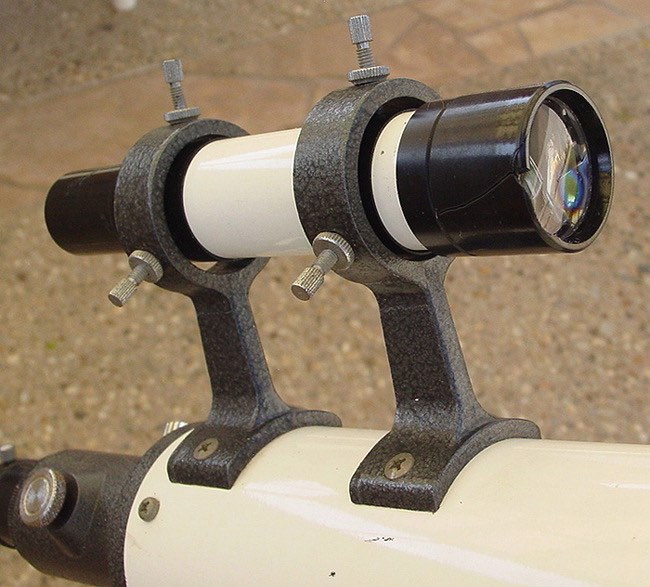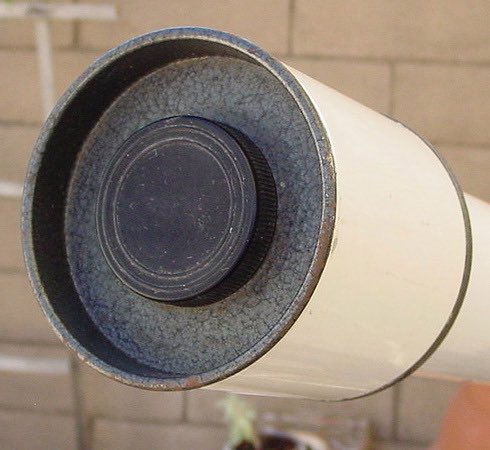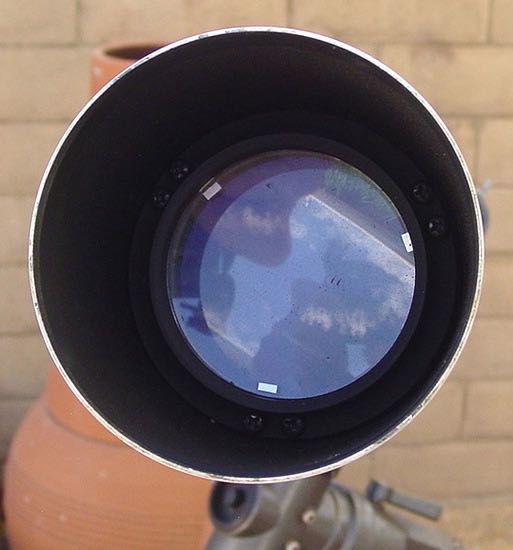 Objective looks OK. Just dust and dirt.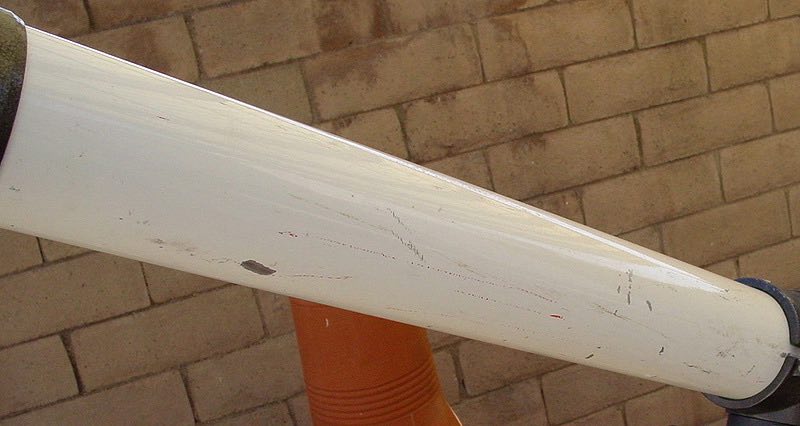 It's hard to get the photographs to show the many scratches, scuffs, and scrapes,
but no dings or dents!