What an intriguing object in many ways, including it's cool name. I've been wanting to see it for a while. Got it tonight.
Despite it's exotic name and object type, it's especially easy to observe. It's plenty bright, the problem is being very small. On the order of 10" arc or so. It is mistakable fro a star at lower sweeping magnification, it took up to about 200x to begin to see it as non stellar. I star hopped to it by starting at 18 Leo then working my way toward the star field that contains NGC 2958. It's a dim galaxy I don't think I can see, but all I needed was the star field. And there it was, one of a few options for some not so dim stars in the area. One of them was it. I guessed right.
Okay, so, you could tell it was non stellar around 200x, but I didn't see much. So, wasting no time, I went up to 300x for a few minutes and decided 400x was they way to go. The view kept getting better and it's two lobes were barely visible along with some extended nebulousness and a faint roundish glow with two brighter lobes embedded in it. So 500x then. Yep, this was pretty good magnification. It's two lobe structure was more easily seen, but not entirely easy. At times I could make out two brighter lobes, the one to the north (NNE) was larger and brighter. It even seemed to have a stellar-like feature embedded within it. It's not the central star, just a small bright condensation, I'm sure. Images kind of show that. The nebula itself seemed to have a faint glow around it and each lobe faded toward the dark of space, to some distance, in the direction of it's bi polar structure.
I tried to really make the sketch look as close to visual as possible, including how small it is (sorry about that). The sketch is pretty close, as it should be, I guess. Go see this enigmatic object, it's easy enough in a modest aperture. All you need is some high magnification and descent seeing. Thanks for looking.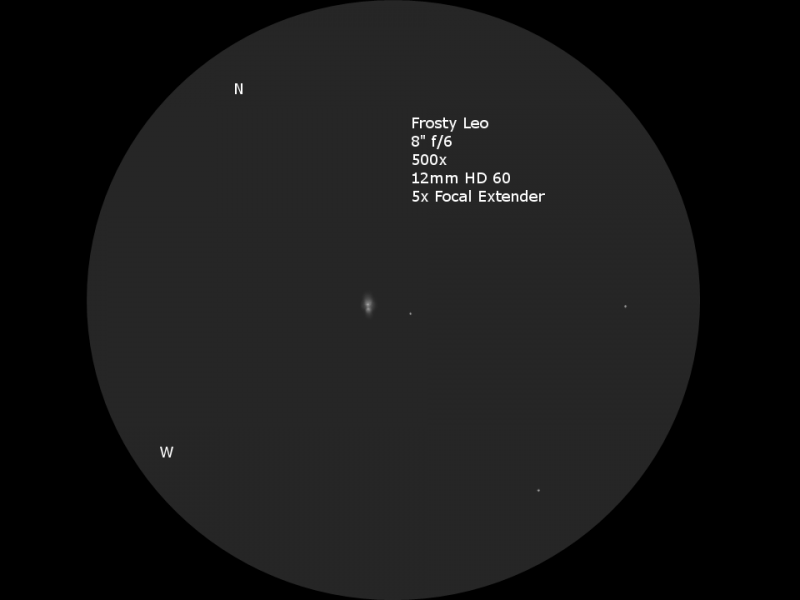 Edited by Asbytec, 28 February 2020 - 10:18 AM.