Hi all,
Managed my 4th night out since the beginning of October on thursday. Between bushfires and absolutely torrential rain we have had a terrible summer for imaging here on the east coast of Aus. I decided to have a go at imaging the Statue of Liberty Nebula, which is fairly close to the much larger, brighter and more famous Great Nebula in Carina.
12x600s Ha
9x600s Oiii
9x600s Sii
ZWO 183MM-Pro, Gain 111 and Offset 30
CEM40
WO Star 71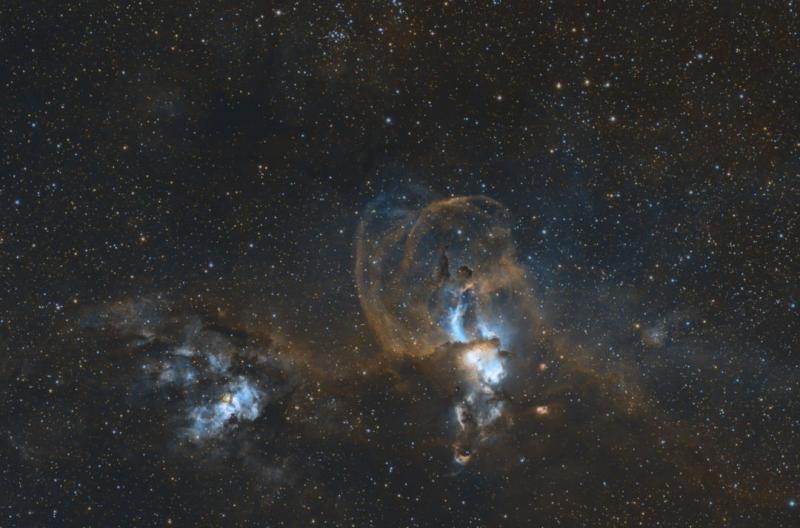 Better quality Astrobin link here:
Edited by Paulyman, 29 February 2020 - 03:17 AM.