It was requested of me that I make a dedicated thread to document the purchase I made in late January from Govdeals.com.
The auction was pretty poorly labeled as something like "Three 6-inch and one four inch telescopes, Meade". They lot was being sold by Northwest Missouri State University which is located near the Iowa/Missouri state line, about 90 minutes from me in Kansas City. Because of the proximity, my curiosity was piqued. I looked through the photos that were posted and noticed that the smallest OTA was a Criterion RV-6. I knew the others were at least 8"...
Anyway, the bidding wrapped up on Monday, 27 Jan. I was the winner with a bid that would have been a high market price for the RV-6 OTA alone. I drove to Maryville twice and retrieved everything. It all survived. The following is what I was given:
(3) Early 1980's Meade 826 OTA's. Glossy white exteriors with Meade 680 Focusers and 1.25" threaded eyepiece inserts. Also attached are finder mounts and Meade #520 8X50 viewfinders.
(5) Meade 853 Mounts equipped with RA motors on 110V plugs
(8) counter weights of various weights
(2) sets of piers/pier legs/casters
(1) Early, tapered, cast-iron Meade Starfinder Mount without straps - absolutely useless to me...
(3) sets of 8" OTA rings
(1) Kellner Volcano-top eyepiece (RG?)
(1) Criterion RV-6 OTA
Maybe 4 weeks ago, I purchased another pier and leg set from Sean Cunneen (Thanks, Sean!).
I tracked down a copy of the original Manual from Mountaineer370 (Thanks!). I also googled my way into some catalog and advertisement copy. I stitched them together as one document and they may be accessed and downloaded here: https://drive.google...ew?usp=drivesdk
The mirrors are in remarkably good condition. I'm not even a year into this hobby but from what I understand, these optics often need to be recoated after perhaps 10 years. The mirrors I have appear to have been stored indoors and rarely used. They are functionally in perfect condition. Moreover, I have read that in the early days of the Meade company, their aim was the university and research market. These mirrors are better than 1/10th wave (still learning what that means and I don't own a Ronchi screen, but I know it's good). The difference between 1/5th wave and 1/10th wave is noticeable to the human eye but from reading your discussions over the past 20 years, the difference between 1/10th wave and anything better is essentially moot.
I have also gathered that because of temperature equilibrium issues and warping, the 8" and 10" mirrors of this vintage are considered superior to anything larger. I read that these mirrors were produced in the same lot as the late 70's/early 80's Meade RG mirrors. These are simply some of the best mirrors that the Meade company (or any larger American manufacturer) ever produced. They are still clean and the only thing I had to do to "clean" them was run a distilled water and isopropyl mixture over them and blow them off with a cool hair dryer.
I am missing a few pieces to my kits. I haven't been able to track down the threaded 2" adapter for the #680 focusers. I was given an ES 2" ep by my mentor in the Astronomy Society of KC and I'd really like to use it properly at public nights this summer. I'm also missing dust caps for everything. I improvised for that but bubble wrap, rubber bands, and painters blue tape look rubbish. I'm also missing 1 pair of 2" wide knurled locking nuts for the tube ring bolts. The OTAs also have a few scuffs but no cracks or fractures of any kind. They're nothing that would prevent touch-up paint from making them look new.
I'm attaching photos of the mirrors, OTAs, and focusers to this message. There are more photos in the attached album. I will take photos of the mounts and piers at some point. The photos I'm sharing here are all watermarked to distinguish the three instruments from one another and shrunken down to <500kb.
I need to sell most of this stuff. I'll try keep one of the 826's. I'm definitely a purist so I am resisting the urge to make quick bucks and part everything out. Ideally, I can find two someones within 200 miles who want 8" Newtonians better and likely less expensive than anything they can get on Amazon.
A question for you all: the three mirrors are 8" f/6... however, one is marked with a focal length of 46.4", another 47.9", and the third at a perfect 48". Their QC had a bit of margin. Is the 48"-marked one the one to keep?
Anyway, that's my report. Thanks again for the lead, CN Classics! You teach me invaluable information every day. Enjoy the photos, share your thoughts, and ask questions.
Meade 826 "#A"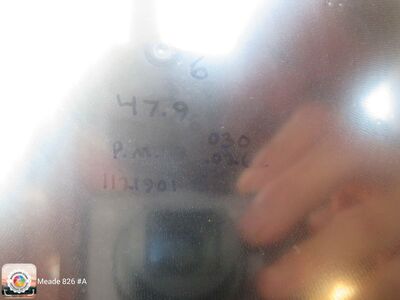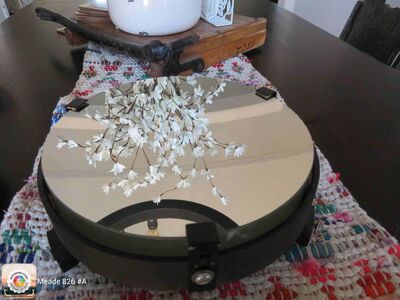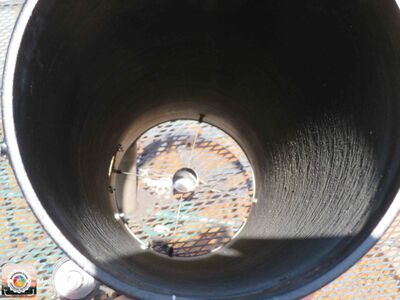 Meade 826 "#B"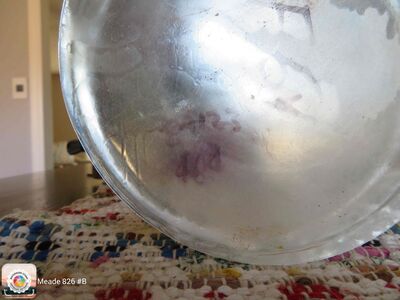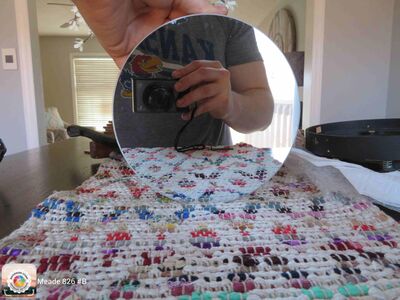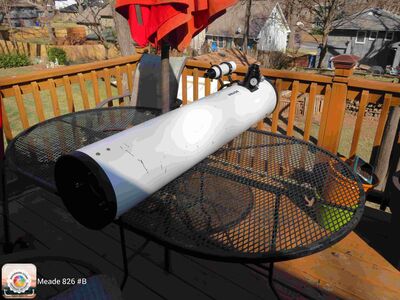 Meade 826 "#C"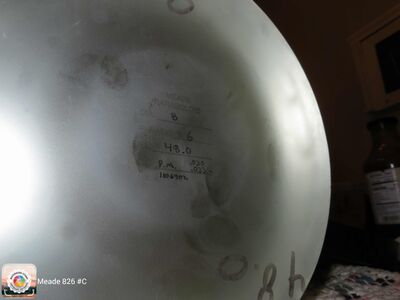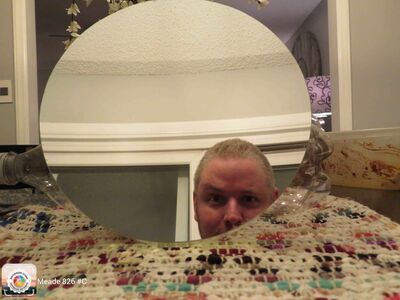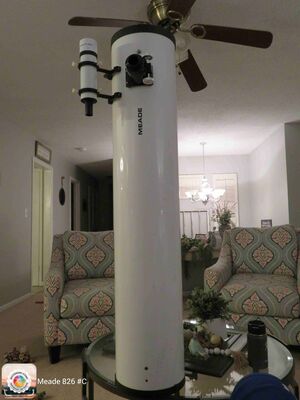 The missing #680 focuser 2" ring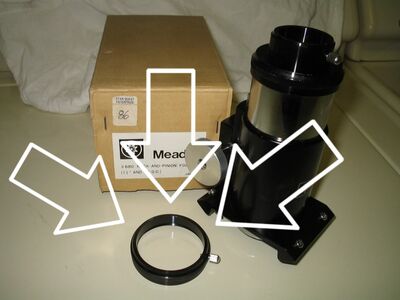 Edited by AdAstraPerAspera, 06 March 2020 - 01:43 PM.