Most deepsky-sketchers work with a little red light. But to see all the stars on the paper I have to use more red light than good for my nightvision.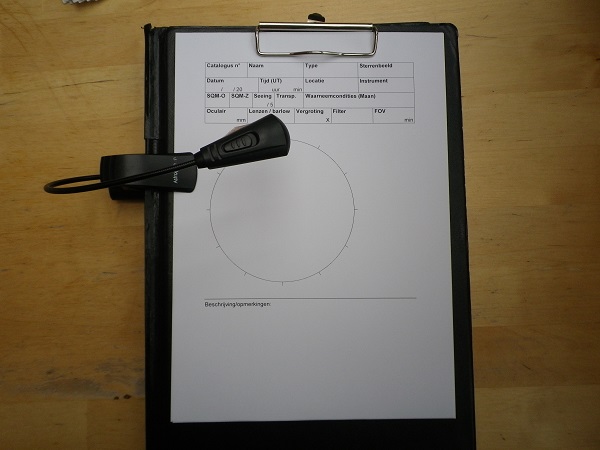 So, could there be an alternative? Using black paper is one alternative. But could a lightpad be a solution?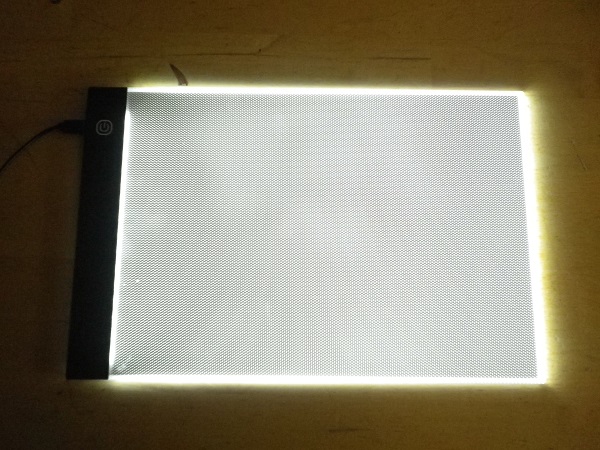 Of course the lightpad should be modified. I used a self adhesiv red filter and taped duct-tape on the rear end, the sides and some parts of the top.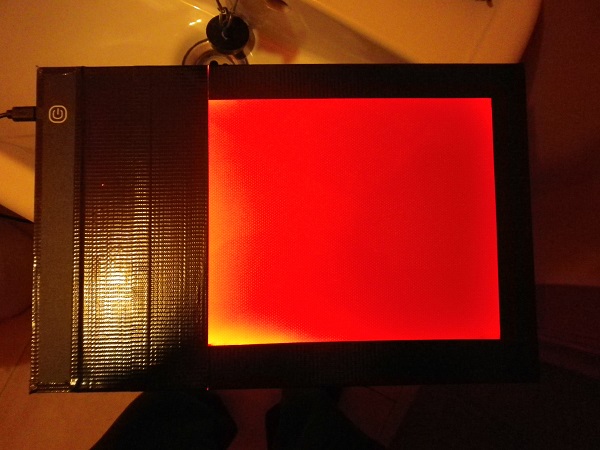 Two problems occured: the light isn't evenly distributed (on the photo the left side is slightly brighter) and the structure of the paper is slightly visible.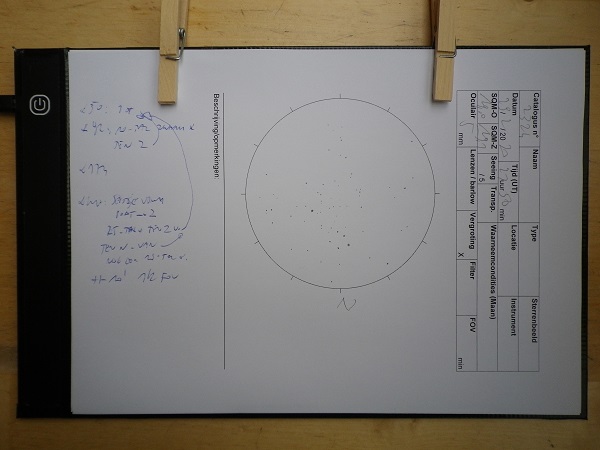 The lightpad has three levels of brightest. I started with three layers of paper: one sketchingpaper and underlying two blanco papers. The test target was the open cluster NGC 2324 in Monoceros. The two problems mentioned above weren't a big issue at the telescope. Instead I had difficulty in seeing the sketched stars, so I took away one blanco paper. Now the stars were better visible, but the light started to ruin my nightvision...

CONCLUSION: sketching with a lightpad has the same problem than the 'classic' way of sketching deepsky. It isn't worse nor better. Here is the scanned sketch: