I'm looking forward to the Mars opposition later this year. I've put together a nice 100ED setup on a driven equatorial and recently acquired a small set of eyepieces suited to planetary observing including 5XW, 4 TOE and 3.4 HR.

What can I expect to see feature wise in steady seeing? for example can Olympus mons be glimpsed? Mars is one planet I have not really observed in earnest. I'll acquire a map of mars before then. Look forward to your comments.

Mike
The polar caps, Syrtis, Hellas, & Argyre should be easy in a quality 4" refractor. I've seen clouds over / around Olympus Mons with my 3" F15 achromatic, and I've imaged Sinus Sabaeus & Meridiani with a 60mm F15 refractor. But, I've had near-perfect planetary seeing here at The Swamp.
This map is good for identifying the features commonly seen: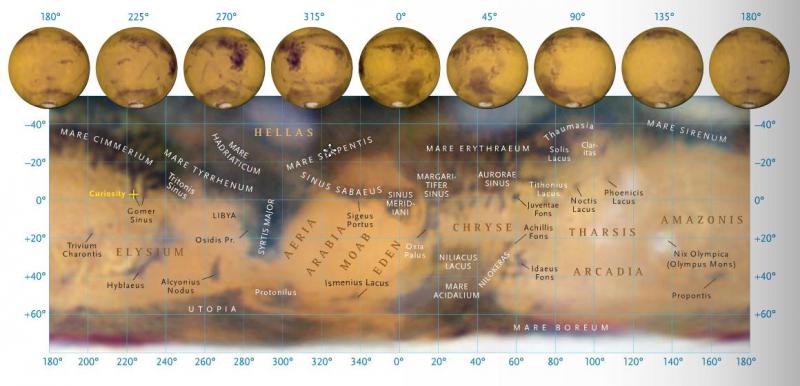 Edited by Bomber Bob, 07 March 2020 - 10:20 PM.