These days l do not observe Moon.
For recent 2 months my main target was Venus with a smaller refractor.
Tonight l observed the 13day Moon for a fun and l found a interesting feature at near the bay of Sinus lridium.
The Giant face was easy to see which l first found 8years ago with my 8" refractor(size; 25km and once l posted) and tonight l found two animals one was a dog the other was a lion.
Lion was very much resemble as real animal.
On the contrasty dark base mantle the lion's hair looked white , face was as dark as base mantle (graish olive green)
the eyes, nose, mouth of the lion was pitch black and also the deep valley from nose hole to mouth was black too.
the size of black eye,nose was l think smaller than 2km.
l sketched these features ,specially for the lion, possibly as same as what l saw in the x370 eyepieces view.
.....................................
Pencils on a 25 x 35 cm paper
;;;;;;;;;;;;;;;;;;;;;;;;;;;;;;;;;;;;;;;;;;;;;;;;;;;;;;;;;;;;;;;;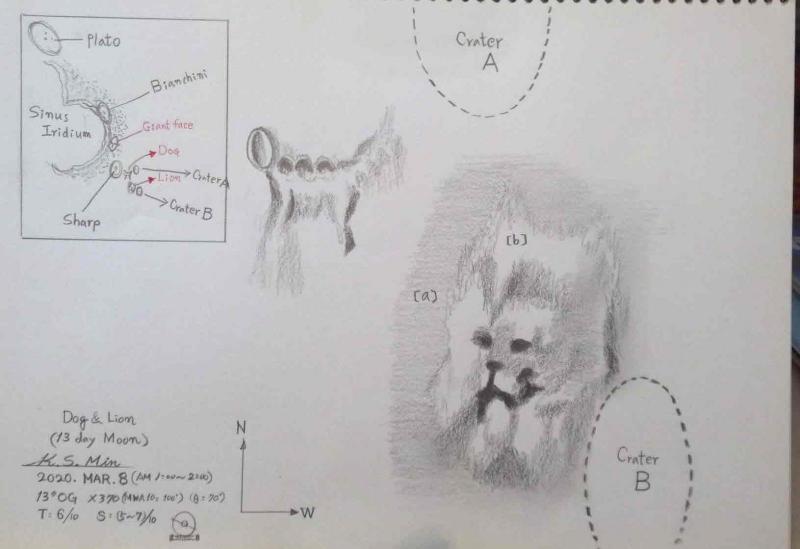 Edited by k.s.min, 07 March 2020 - 01:40 PM.