It's not so frequent during this calm sun period. Yesterday I observed this little group with Wolf number : 12, today my estimation is 16.
Position 37° South, so more than probably a new cycle group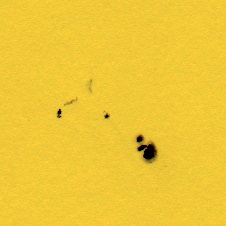 Clear sky to you all
Michel
Edited by Aquarellia, 08 March 2020 - 10:58 AM.