This post is going to be a bit different than the others in this thread so far. We all know the first rule of lenses: don't touch it! I recently acquired a William Optics GT102 in need of a bit of TLC. Among other things, the lens had a fair bit of schmutz on it: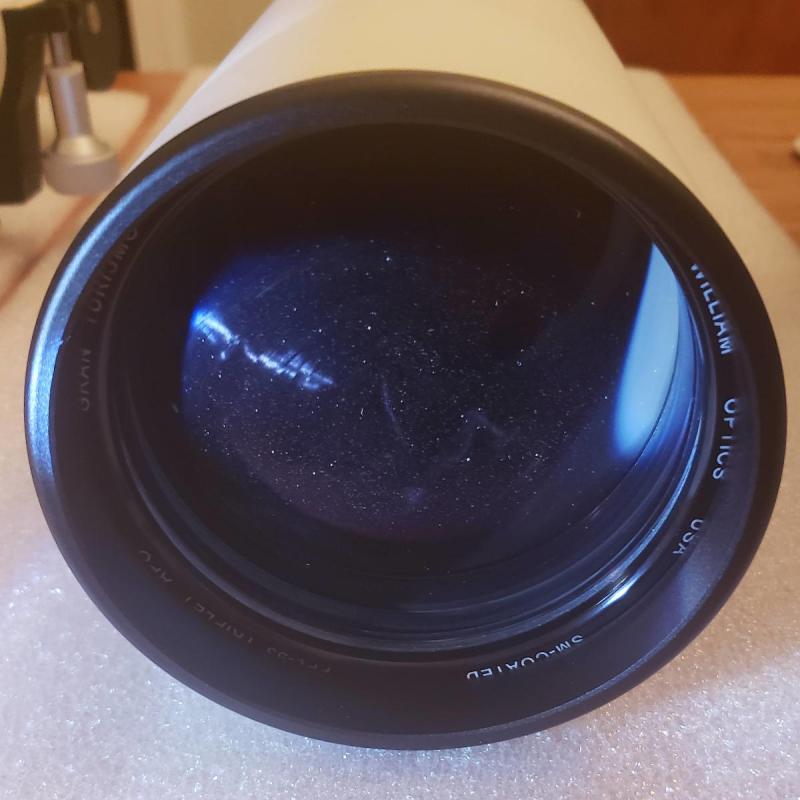 Now, my philosophy with regards to cleaning optics has always been preventative; keep the dust cap on, keep the gunk off, and the most cleaning it'll need is a puff of air every once in a while to take care of dust. This was the first time I've tried to clean a telescope objective, and I consulted a friend from my local club for some pointers. The above image was after I had already taken care of the loose dust with a blower bulb. I used an optics cleaning brush to dislodge the remaining dust particles so they wouldn't scratch the lens.
For the oily smudges, I first tried Residual Oil Remover with some Pec*Pads. It was slow going, and I decided to try some Eclipse optical cleaning fluid (a methanol based cleaner), and it worked great! After just a couple applications, nearly all the smudges had lifted right off. Here's the end result: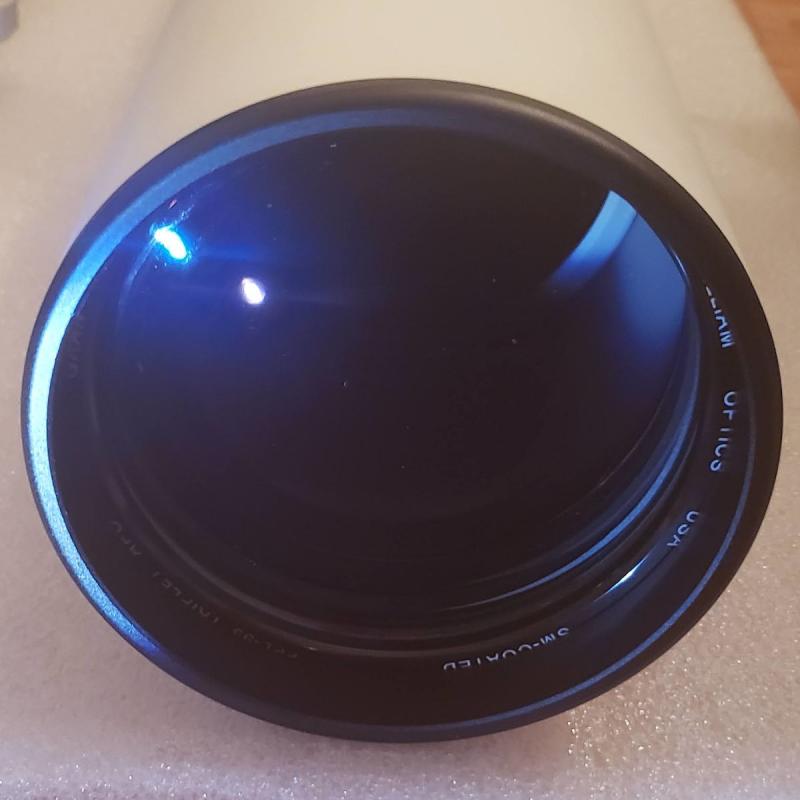 How'd I do? Overall, I'm pretty happy with how it went, and should I encounter a gunky eyepiece or smudgy lens in the future, I now feel a bit more confident in my ability to handle it.