A popular target these days

Bode's Galaxy is a grand design galaxy in Ursa Major. Much larger than it's cosmic neighbor M82, very bright and with spiral arms that can be hard to discern. The south arm (up in the sketch) was a bit easier, because it's betrayed by a brighter part on the left where it makes its bend. This arm is a bit brighter and thicker than the opposite one, which was hard to distinguish even with averted vision. I had to restrain myself from drawing the arms too apparent to keep the end result as realistic as possible. But even now, the arms appear brighter than I have actually seen them.
Furthermore, I noticed a dark lane just under the bright core. Not sure if it's real or just my imagination, but it kept popping up.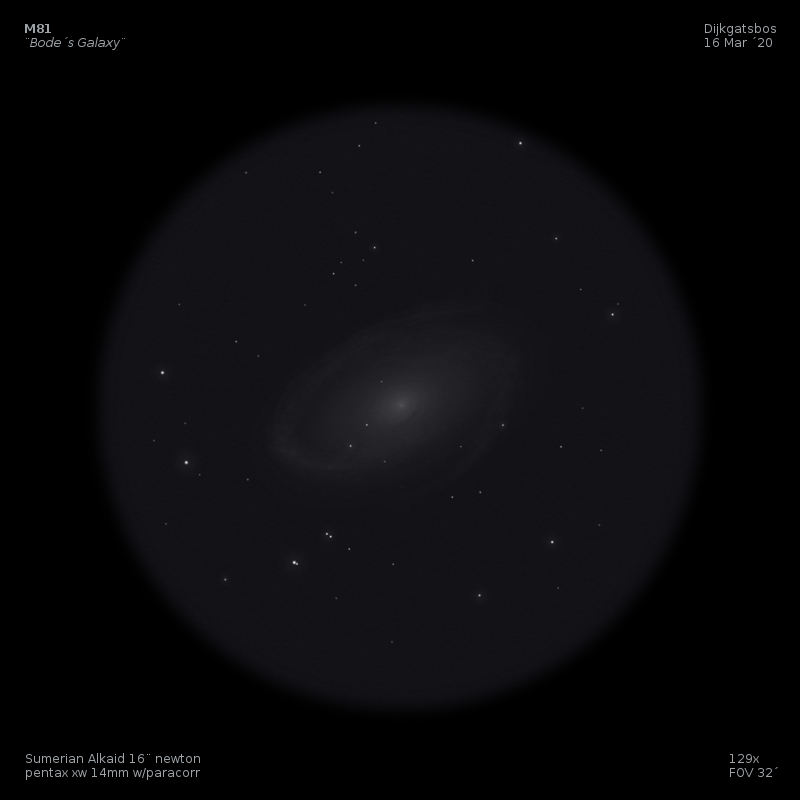 Regards, Martijn
Edited by cloudbuster, 19 March 2020 - 03:19 PM.