Dear sketchers,
NGC 4449 is an endearing irregular dwarf galaxy showing a rectangular shape. With a size of Large Magellanic Cloud, it is located just 12.5 millions light years away and belongs to the Hunting Dog galaxies cloud, not far from our Local Group. It undergoes an intense episode of young stars formation that appears clearly to the observer by kind of nodosities.
March 18 live observation with help of EAA with SiOnyx Aurora night cam on afocal setup on a 16" Dobsonian, Celestron 25mm eyepiece, good conditions of seeing and transparency. Drawing on black Canson paper with dry and wax pastel pencils. Digital redrawing of the stars.
Clear sky,
Francis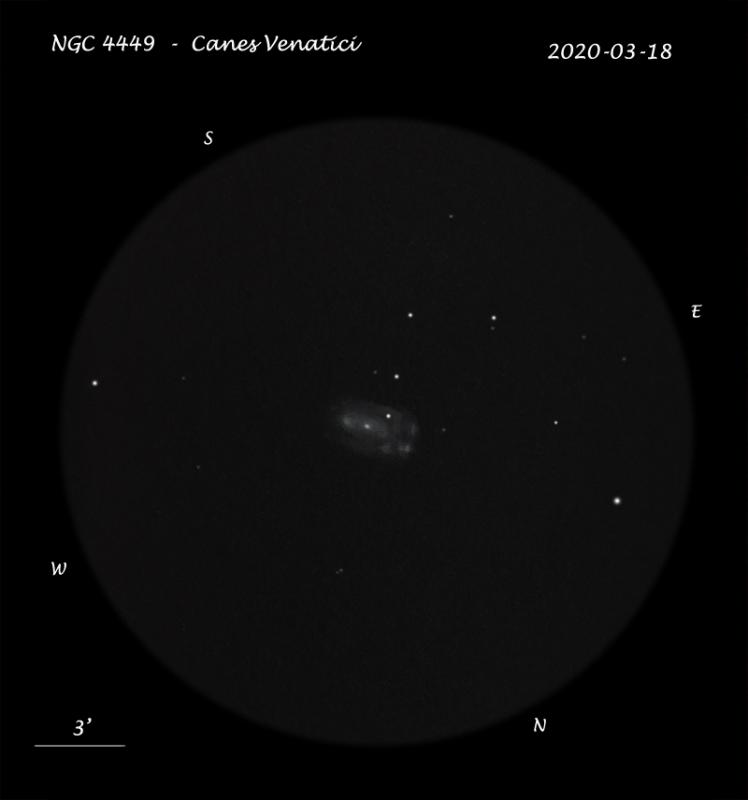 Edited by FRANC LILL, 20 March 2020 - 10:01 AM.