First EAA session, looks like I have a ton to learn.
First thing, I could not stack anything that wasn't a bright cluster.
setup is skywatcher goto 10" dob + zwo 178mm
I couldn't get sharpcap to stack, kept getting a 'could not align' message. This capture is for M65: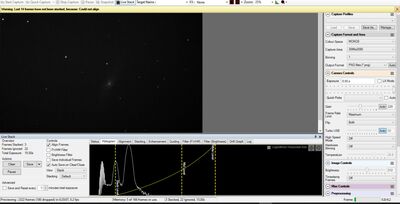 I guess It didn't read enough stars?
Also is there a short crash course for using this thing? seems like I need something methodic