Hi all,
Comet C / 2019 Y4 Atlas of mag. close to 10, is very interesting to observe at the moment. We can clearly see its coma of about 3' in diameter and its tail directed towards the SE. Its tail, which seems to be fuming, changes its appearance every day.
Aspect of the evening of March 24.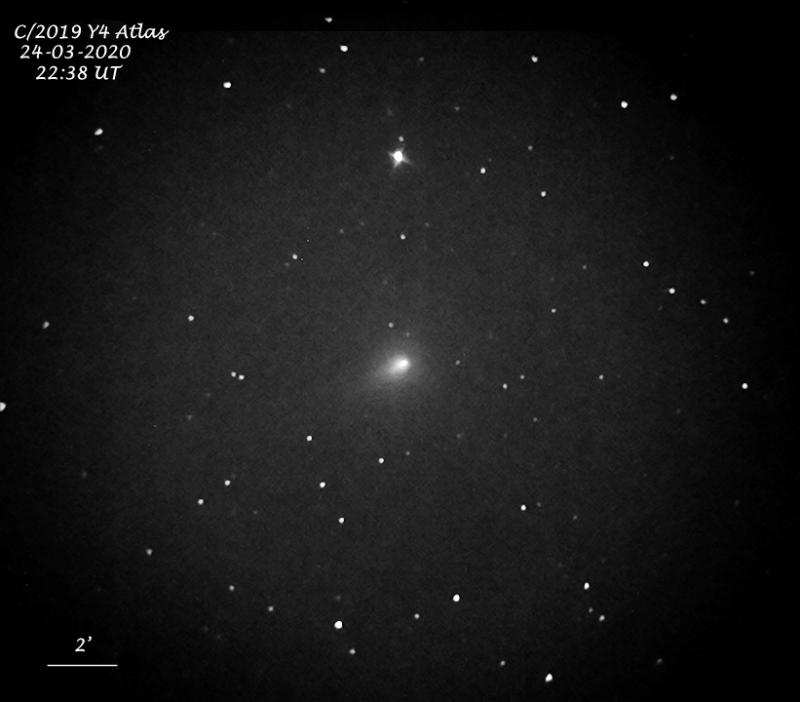 Setup: SiOnyx Aurora in afocal mount coupled with a Celestron 25 mm eyepiece behind a 16" dobsonian placed on an equatorial table. Stacking of 3 exposures of 1.5 sec.
Clear sky,
Francis