Hey folks, just want to share last night's experience with you. Calibration subs are currently rolling and I don't have much else to do

Last night I tried out my new .74x field flattener/reducer, taking my 480mm F/6 refractor to 355mm at F4.5. I've been wanting to shoot Markarian's Chain for years now, and though I didn't have high expectations for last night, I was at least hoping to get it framed up in a single shot and have some practice time to make some precise adjustments. Unfortunately, it wasn't to be.
Generally, most of the "This could go wrongs" went right...even surprisingly right for a new equipment setup. Got the guide cam and main camera parfocal, the Rigel autofocus made excellent V-curves, PHD2 calibrated without any hiccups.
But alas, I was unable to accurately acquire a target - SGP plate solving failed after every single attempt. I'm not sure what I did wrong, but I must be missing something. The images that the plate solver took looked fine, and it looked like all the stars selected were indeed stars. I made sure that I had the correct new image scale in the equipment profile, saved and loaded. I'm kind of at a loss, because it's never failed before. Even blind solving failed.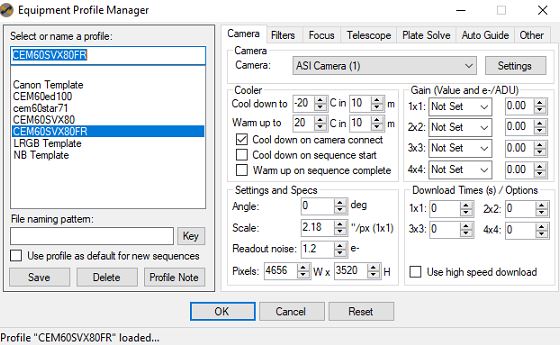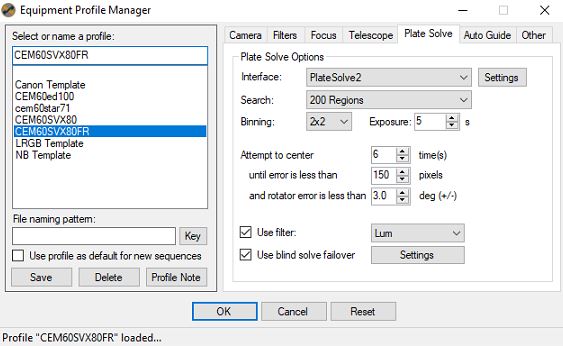 If anything looks glaringly wrong to you, please give me the heads up.
Around 1am I gave up messing with it. I used the hand controlled to get me in the ballpark and started the sequence, and everything went fine once I turned off plate solving.
I'm downloading presently, but I grabbed a single image to share from the get-go: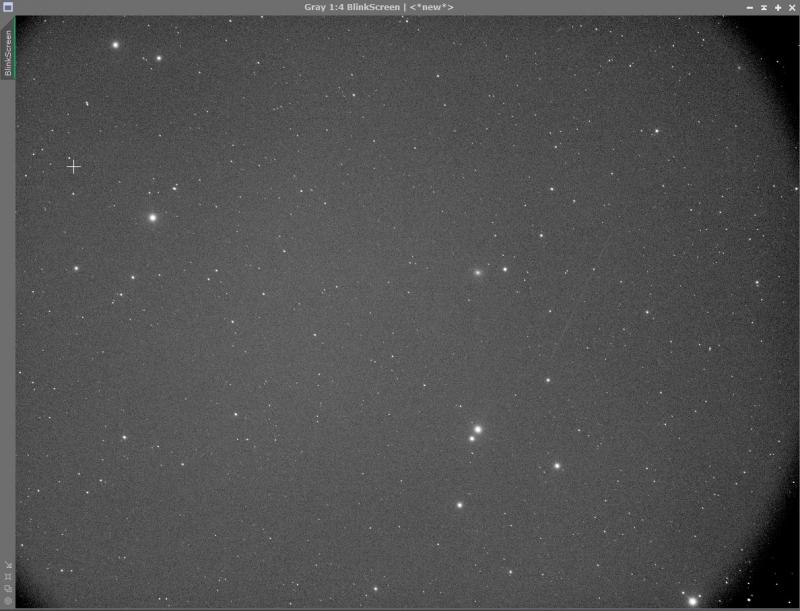 So the "minor" tilt just using the regular field flattener at F/6 has become much more obvious. It's bad enough that I actually need to do something about it

Star shapes actually don't look all that bad though. I'm currently at 56.5mm and might get a slight improvement with a little more adjustment.
I suppose the project for the foreseeable future (doesn't look like we'll have any breaks in the clouds for at least a week) is to try to locate the source of the tilt (being that everything is a threaded connection except the OAG, I'm betting it's the OAG), and try to figure out what went wrong with Plate Solving. And of course, those miniscule diffraction spikes continue to annoy me...but I've got some very thin adhesive felt that I'm going to use to flock all internal surfaces south of the drawtube that will hopefully fix that problem.
If you have any ideas about any of my issues (but let's not get too personal

), I'd be glad to hear them!
Edited by zakry3323, 26 March 2020 - 10:10 AM.