Unfortunately for me, their gathering with the Moon on the morning of the 18th got clouded out.
Woke up this morning about 5:45, saw that the clouds had parted a bit, and rushed to grab a shot or two before the rapidly brightening dawn spoiled the view. Beautiful way to start the day!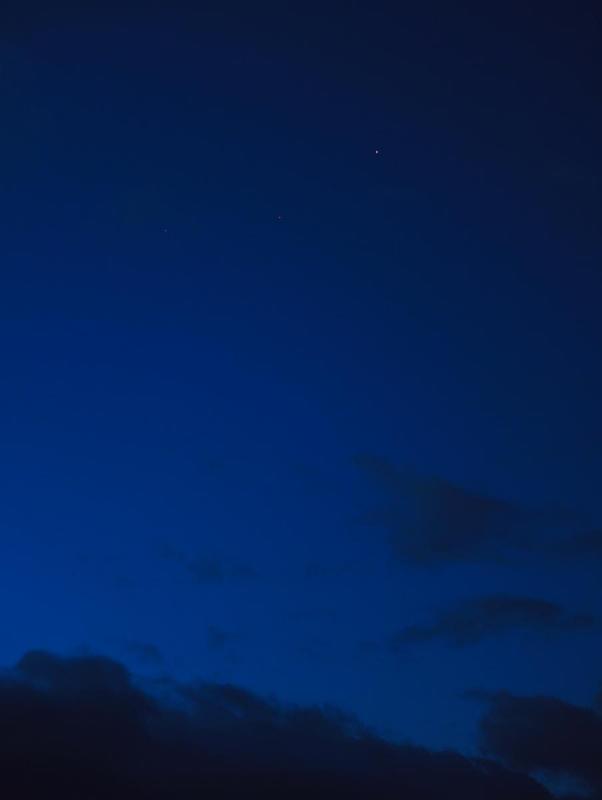 Best viewed if you click on it.