Planetary Nebula: The Ghost of Jupiter.
By direct vision at the eyepiece, I had never seen anything other than a blurry oval and turquoise green bubble. This time in EAA vision, I use the SiOnyx Aurora cam as eyepiece and I decided for once to set it up in color mode. I usually work in BW mode on galaxies and other large PN's, the colors having a very unpleasant rendering. In addition, this nebula has enough light to support a magnification, and I pass the 9mm Nagler eyepiece.
It was a revelation: a pretty turquoise green bubble is there. Then, what was not my surprise to see then appear, fleetingly in the turbulence holes, all the details of its structure, the central star, and several shells of different shape.
In addition to the drawing I attach the picture: a single capture of 1.5 sec with SiOnyx Aurora in color mode, afocal seting behind a 9mm Nagler eyepiece on a 16" dobsonian placed on an equatorial table. Very good conditions of seeing and transparency. SQM 20.7 measured with Dark Sky Meter for IPhone. Drawing on black Canson paper with chalk pastels and digital redrawing of the stars.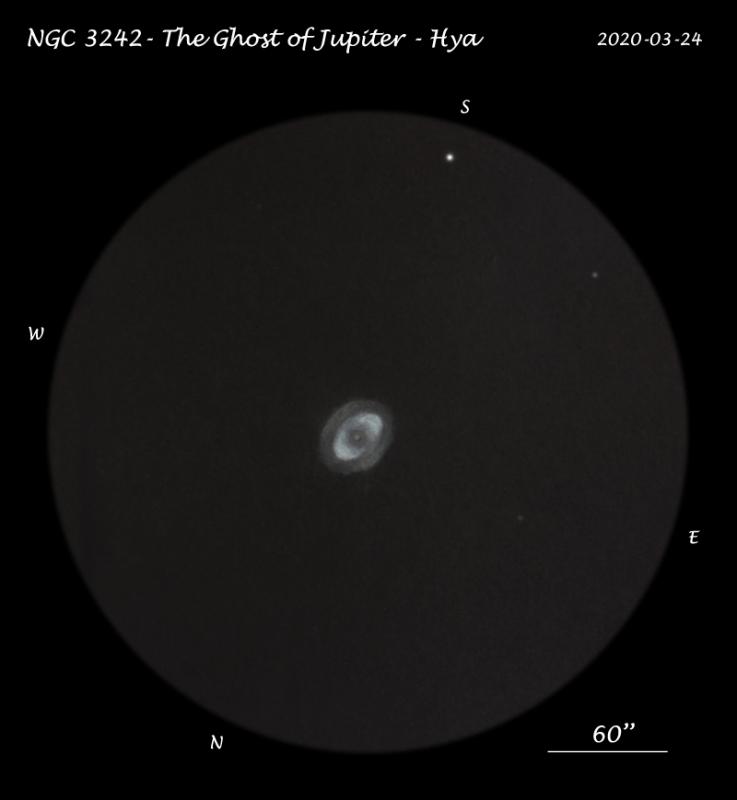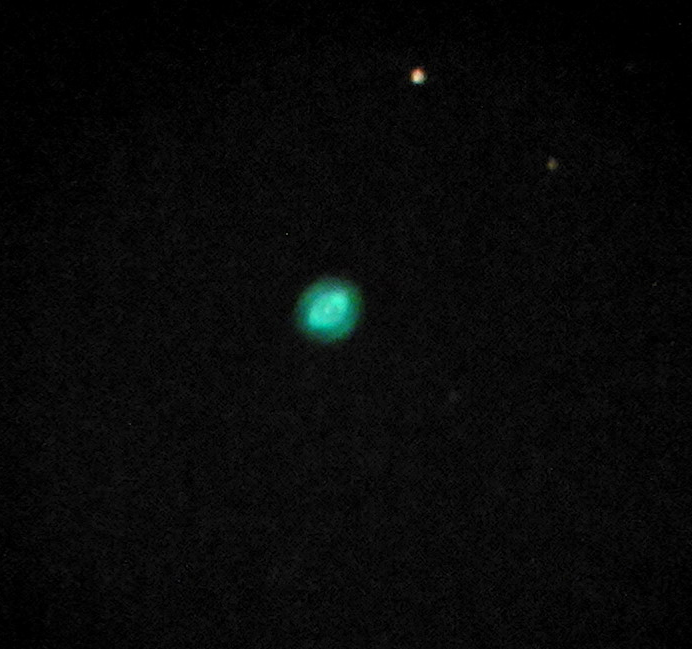 Clear sky,
Francis