Hello Classics CNers. Hoping you and your love ones are all healthy and happy.
On Super Bowl Sunday, I found a Tasco on FB Marketplace with moldy lens in a collimating cell, and was successful in dismantling the objective cell assembly.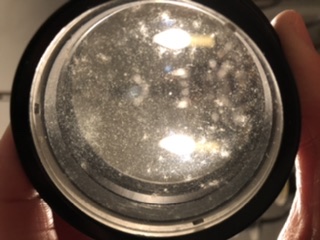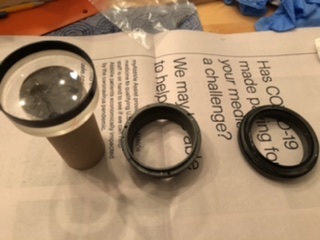 The cool thing I found is that both the flint and crown bear, I assume, an inspector's signatures. I was going to soak the lenses in a 1:1 hydrogen peroxide and ammonia bath. However, in my limited experience, I have found that the baths usually washes away the stacking order marks. I would like to preserve the signatures and marks, and of course clean the lenses. My question, is there a way I can cover the signatures with clear tape, painter's tape, nail polish (my wife's), or perhaps a thin smear of Elmer's glue? ShouId I soak the lenses or spray the solution on and let it sit and then hand wash repartition? Have you had a successful experience with something similar?
Many thanks in advance for your time and sage words of advice.

Healthy days and clear nights to You All.
My