Hi everyone,
It's been a few years since I tried to decipher the famous details in that galaxy located just in front of the Lion's head. This time EAA observation and a good sky gratifies me with all those multiple details visible in the galaxy's sprawling arms.
March 20, 2020, live observation with help of EAA with SiOnyx Aurora, afocal seting behind a 25mm Celestron eyepiece on a 16" dobsonian placed on an equatorial table. Good conditions of seeing and transparency. Drawing on black Canson paper with chalk and wax pastels and digital redrawing of the stars.
Clear Sky
Francis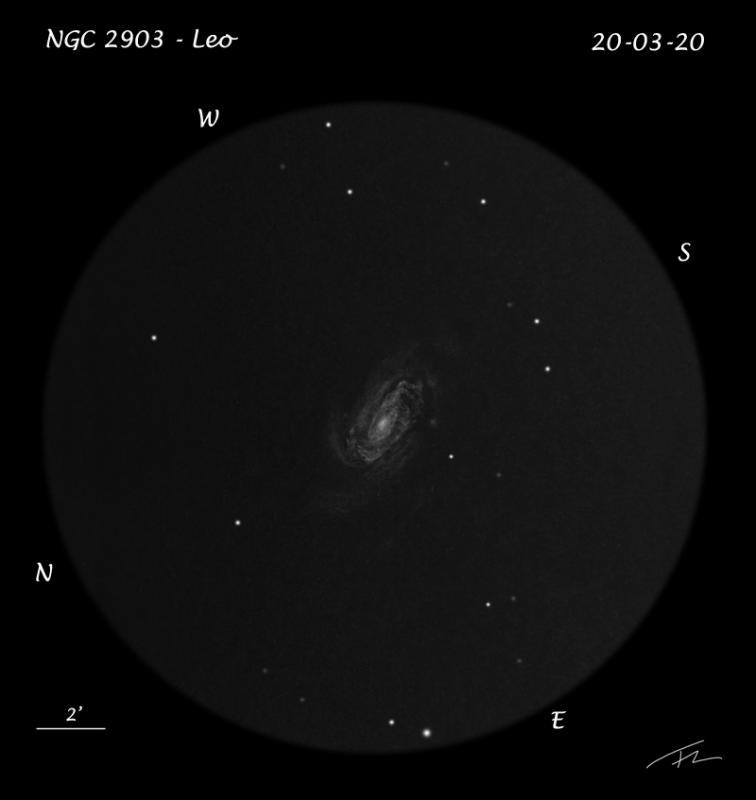 Edited by FRANC LILL, 27 March 2020 - 05:44 PM.