Dear all,
during these odd and hard days on our planet just staying home, I enjoyed having a look at the three-day old moon just for clearing the mind a bit. I spend relaxing forty minutes doing the sketch. Here it is: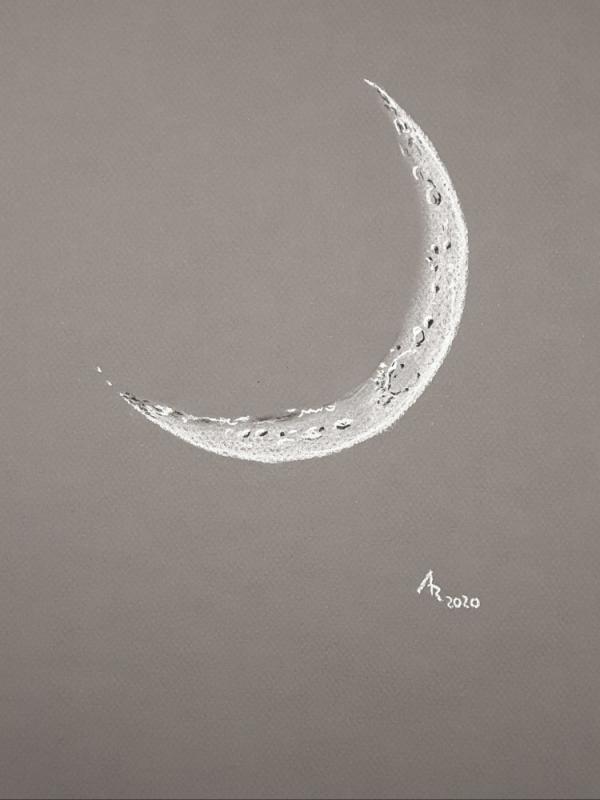 Telescope: Celestron Nexstar 127 SLT
Eyepiece: Maxvision 24mm/68°
Date & Time: March 27th 2020 / 1910-1950 CEST
Location: home terrace, Dusseldorf region, Germany
Technique: Koh-i-Noor chalk and charcoal and whitecoal pens on greyish Canson Mi-Teintes pastel paper
Size: 24 x 32 cm
Stay healthy!
Clear skies!
Achim