Seems like M51 is a prime target for many people right now. I've been imaging it over the last two nights, my first attempt at a galaxy. Equipment in signature...
33 x 240s, 54 x 180s with flats and bias, no darks. Total of about 5 hour integration.
I'm sure my processing could still use a lot of work. I am considering going at it for a third night, but not sure if it would be diminishing returns. I would have loved to get some of the purple in the galaxy, but I am thinking that is not possible with OSC/DSLR?
Full resolution in my gallery...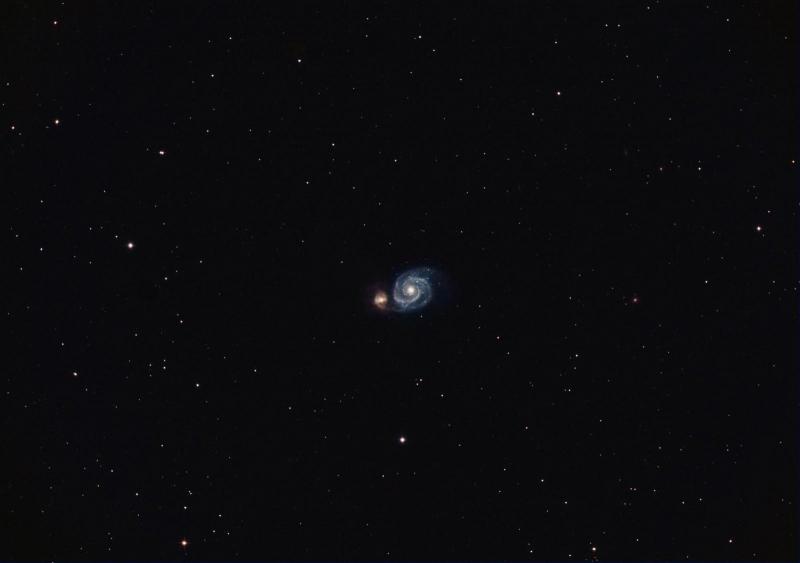 Edited by Travmay, 28 March 2020 - 03:48 PM.