Dears,
it was half an hour after sunset. The sky was dark blue and the small arc of a crescent moon was some 15 deg above the horizon. The sunlight reflected from the earth lit up the dark side dimly in a brownish red. It took me a while to process the extreme contrast to an image displayable on screen but finally I got this: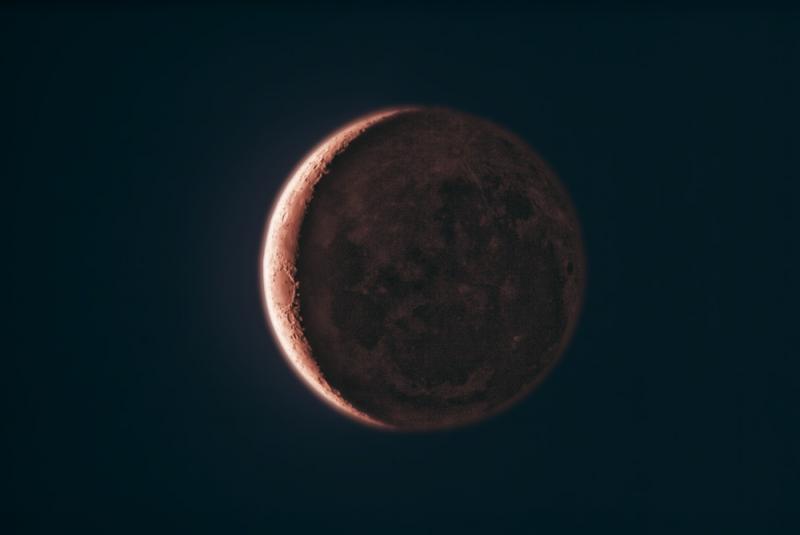 RC8 with reducer, Canon T7i, 10 subs of 1/4 second
Technically very little detail so low above the horizon but maybe you look on it with a romantic view rather than with the eyes of a skilled moon and planetary photographer!
all the best
the Elf