I have been playing around with PI processing of this comet. This is a starless version. 18x 240sec subs, 480mm FL, ASI071MC Pro, comet tracking with Horizons, comet stacking in PI.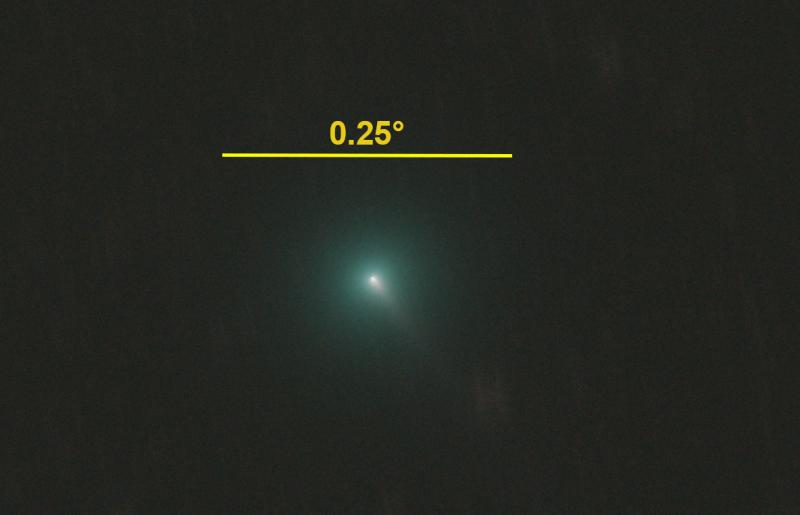 Here is a crop of a single 240sec sub with a bonus small galaxy (PGC23405). Stars are slightly trailed because the mount was tracking the comet not the stars. Actually there are lots of galaxies that are mere specks in this full image.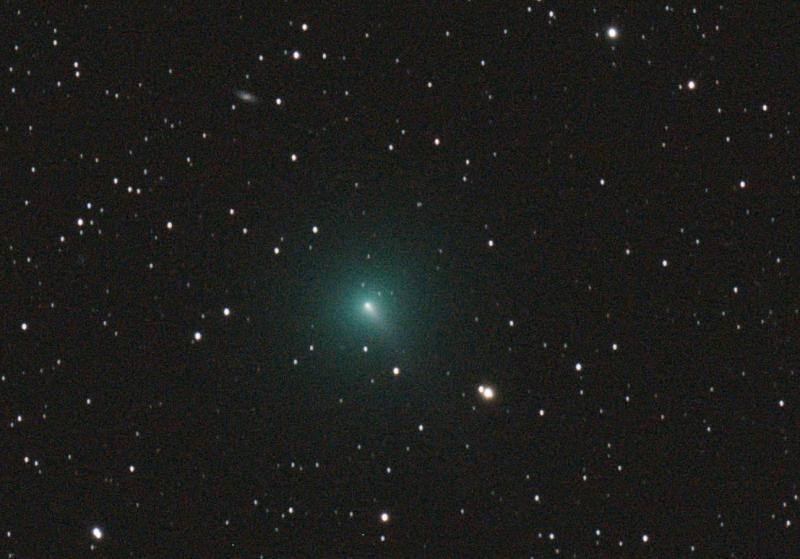 IF I was a talented PI guy, I would shoot a few subs tracking the stars, and repeat tracking the comet. Then with magic I could merge the comet into the stars and ... profit?!?!?
Edited by t-ara-fan, 30 March 2020 - 12:02 PM.