NB: I already post this in the CN solar system observing forum
I have the chance to have a "not too" bad sky. So I post my last observation of this already nice comet.

The first part of my sketch was done to detect the outher coma, after a rapid calculation based on my sketch (12') I found a diameter of more than 550000 km, (this is ofcourse a minimum), but already 4 time the diameter of Jupiter, not far from the sun's radius !

The second part of my sketch shows two details views of the pseudonucleus with more high magnification, a SWAN filter was used.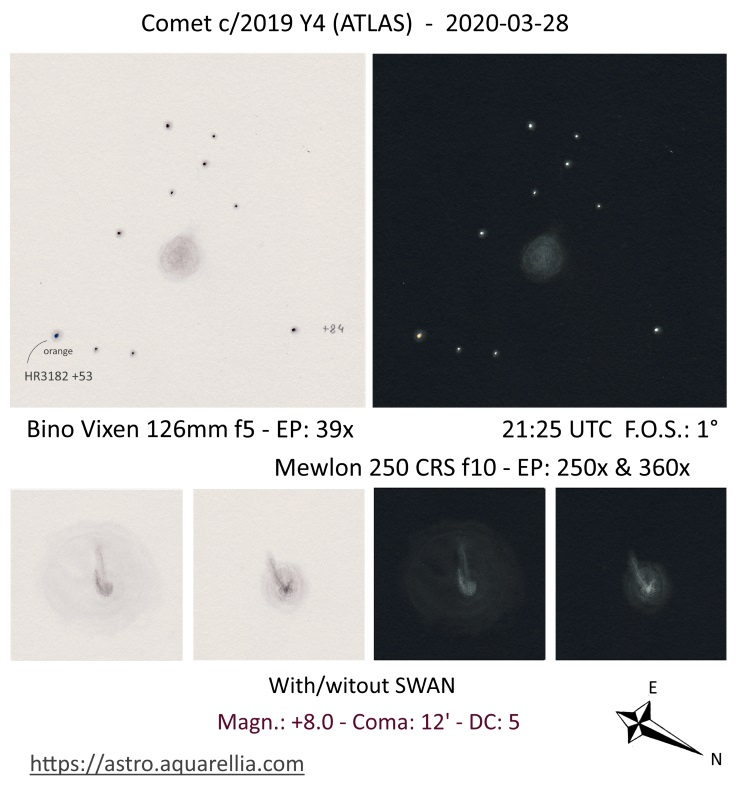 Hope everything is ok with you all? During this dangerous period, stay for example ... in your observatory.
Michel
Edited by Aquarellia, 30 March 2020 - 01:15 AM.