NGC 4088 and 4085 form a very pleasing sight in the same field of view against a dark sky. NGC 4088 has a complex spiral structure and surprisingly I was definitely able to catch a glimpse of this. The overall shape was a gentle "S" with subtle mottling. It's smaller bound companion, another spiral galaxy, NGC 4085, presents as a streak of light providing a nice contrast. These galaxies are part of a group known as the M 109 group, after Messier 109 and are located around 50 million light years distant. Done with B and H graphite, blending stumps, sketch paper. Thanks for looking!
Regards, clear skies,
Randolph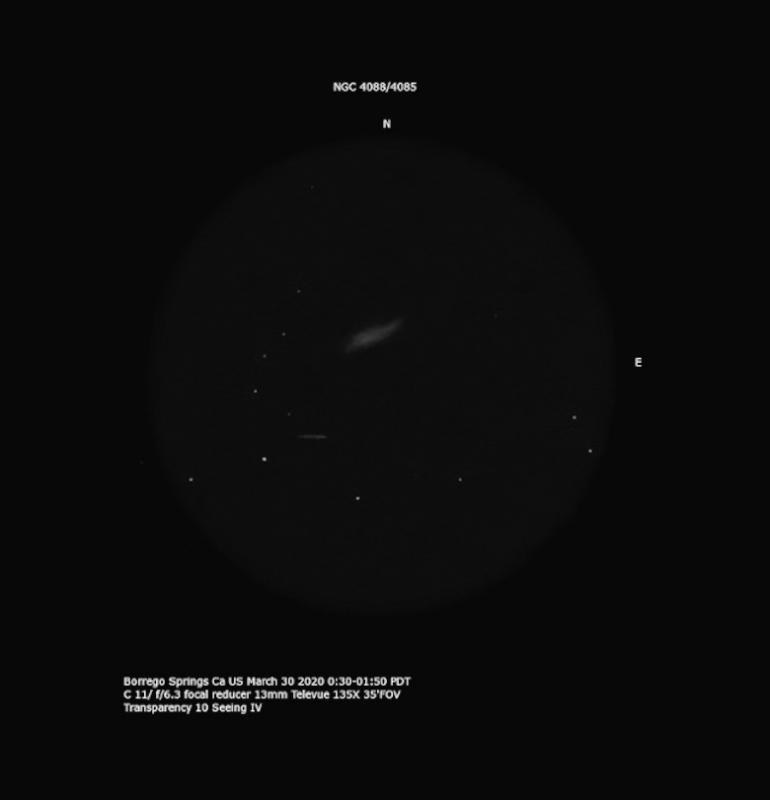 Edited by Randolph Jay, 30 March 2020 - 06:15 PM.