Boy has it been a while since I've posted an image in the forums. Got out last night and collected 23 videos of the moon with my 10" Meade at f/10 and finally got everything processed today; talk about knocking the rust of the old skills! I was also racing the clock as just after I started I realized the moon would soon pass behind one of my neighbor's trees so I wound up doing 1000 frames per video and grabbed the last two just as I started seeing the display fluctuate from the leaves in the high branches.
Stacked all videos with AS!3, deconvolution processing in Pixinsight, image mosaic created in ICE and final image adjustments in GIMP. During processing I realized there is a tiny corner cut out of the upper limb from a missing segment, but it doesn't detract from the overall image.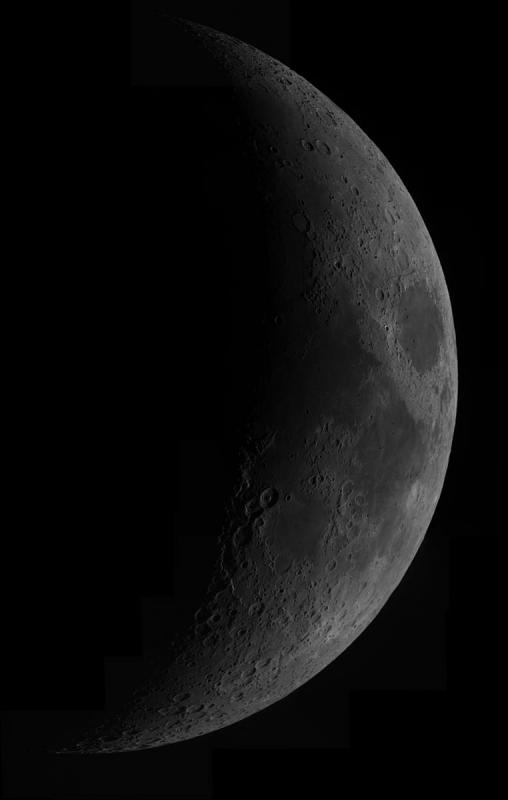 Edited by kbev, 30 March 2020 - 08:19 PM.