Three days ago March 28th 7:30 UT in the morning a friend of mine made this HAlpha photography :
He made this photo (yes it's a photo

...) with a 60mm Lunt from the OAB : Astronomical Observatory of Bauduen (400 images - 50i/s)
Because of that image I was wondering if an active area will get up on the same position near the limb, and yes, today March 31st 7:53 UTC here's the 3 spot's group.
I'm just back from an early sun observation in white light, just before the announced clouds.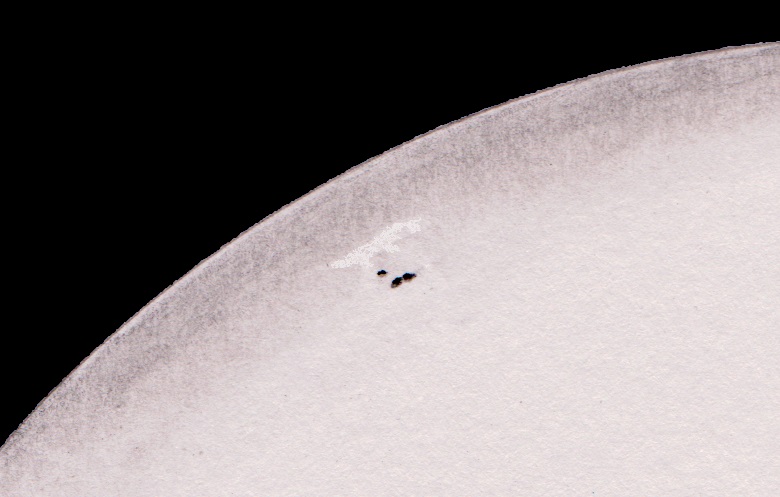 I made this sketch with a 150/f8 and objective filter,
Because of the position, 37° North this group belongs more than probably to the new group.
For your information, her's the sketching material I always use, you can see the metal erasing shield drawing template and the precise eraser I use often.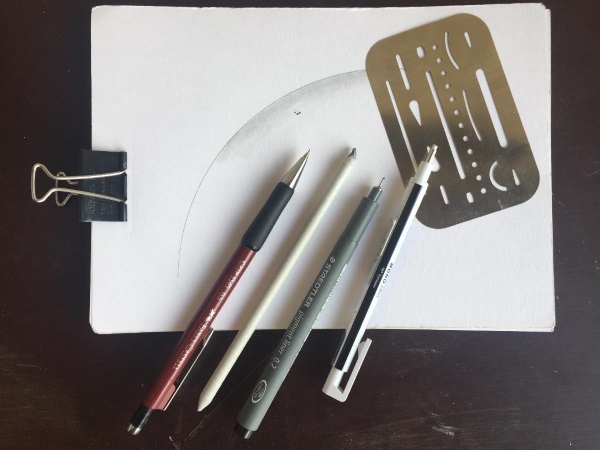 Clear and virus free sky to you all, and... stay in your observatory !
Michel