Here is my idea for the integrated finder scope design, which could allow quick switching of the magnification using a single fixed EP drastically from the wide finding FOV (like 7 deg) to the observing magnitude. With some ideas for automation:

The easiest implementation is a manual telescoping (in/out) secondary holder: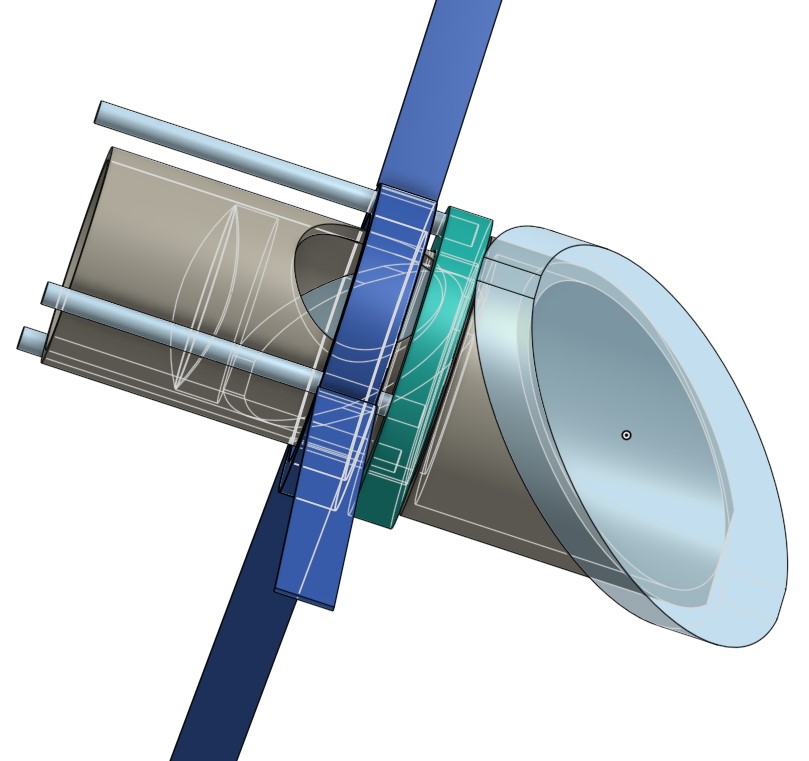 The grey mirror holder is sliding up/down in the green ring. Sky-blue rods are collimation screws rocking the green ring in the blue spider's ring. The secondary's holder positioning precision could be provided by a co-axial grove and strong magnets (not pictured as well as the opposite slider's stopper.
Finder position: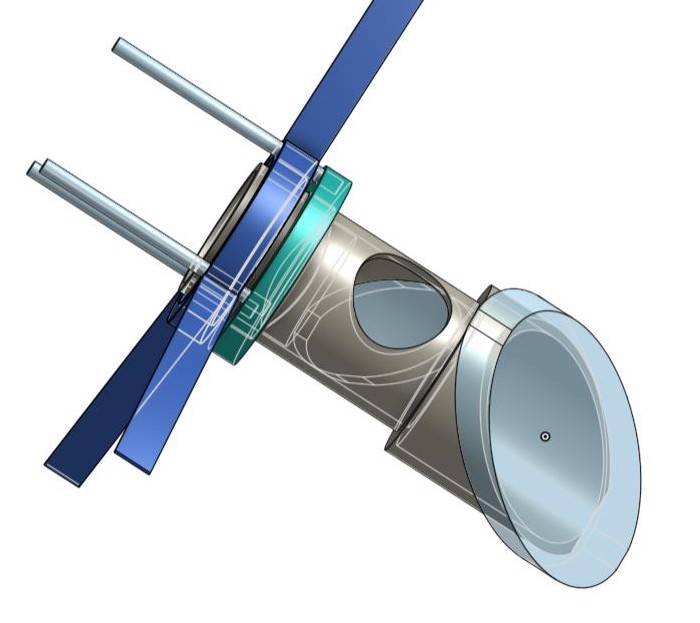 There are still plenty of issues to address for the mirror positions repeatability, but it looks rather easy to make and could work in a smallish scope (you don't want too long a focus for the finder scope). Instead of the forward mirror it should be OK to fit a roof prism there (for RACI functionality) for the price of reducing the aperture. Plenty of very fine machining involved (not pictured) indeed, so it's easy, but not cheap.
Edited by halx, 31 March 2020 - 05:19 PM.