Hi everyone.
A classic spring group of Galaxies.
March 20 and 24, 2020 live observation with help of EAA with SiOnyx Aurora night cam on afocal setup on a 16" dobsonian placed on an equatorial table, Celestron 25mm eyepiece. Good conditions of seeing and transparency on 23rd for M65/66, excellent on 24th for NGC 3628. Mosaic of 2 observations, one from M65 / 66 and the other from NGC 3628 combined in one single drawing on a background of stars taken from Aladin for infill areas. Drawing on black Canson paper with chalk and wax pastel pencils. Original size: 11.75x19"
Clear and virus free Sky,
Francis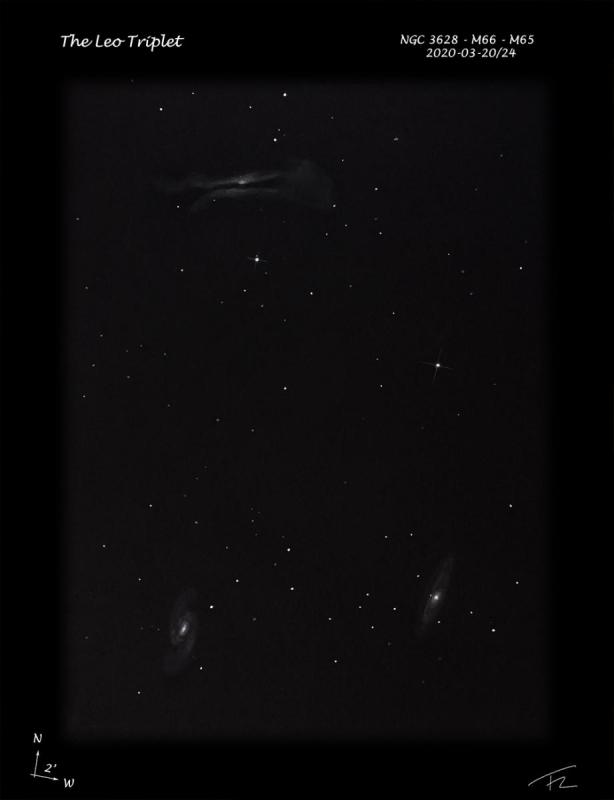 click on the picture to enlarge
Edited by FRANC LILL, 01 April 2020 - 09:33 AM.