I managed to get my telescope downstairs last night to capture some frames on Venus. Pretty rough-and-ready, no time to check collimation. Had my 3yo daughter keeping me company, which was nice. No features to be seen here, a I was imaging in visual only.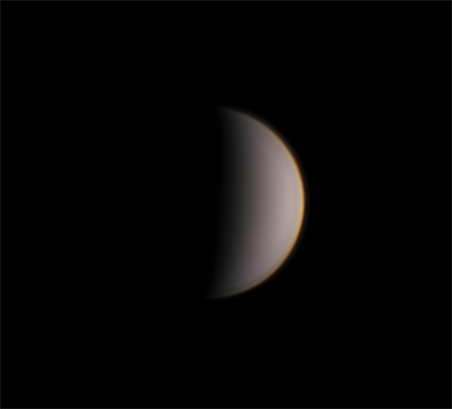 Early this morning, I dragged myself out of bed at around 4:45am to check out the quality of the sky. There were some fast-moving clouds around which, from experience, spelled danger ... this often worsens towards dawn (more than once at the precise moment I've finished setup and collimation and am about to start imaging). I was feeling pretty tired and looking for an excuse to go back to bed. However upon observing the stars, it looked like seeing was potentially pretty good.
So, after a period of internal struggle, I decided to give it a go.
I ended up spending most of my time on Jupiter. The slow seeing (or "fizzing" as Darryl calls it ... a very descriptive term!) was not as bad as previous sessions this year, and in between those moments of complete blurriness the fast seeing was good, bordering on excellent. So I was hopeful of some good results.
See what you think!
The best of the Jupiter captures: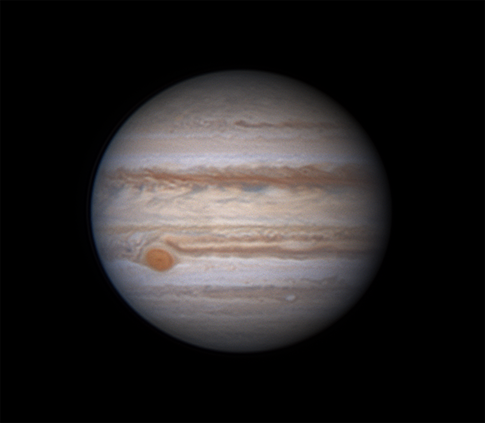 To my eye, there seems to be flecks of orange cloud material heading back down the STZ, possibly from the GRS?
There is also a raft (?) of light brown cloud along the southern edge of the STZ, surrounding a white oval. This is more easily seen in an earlier image from this session: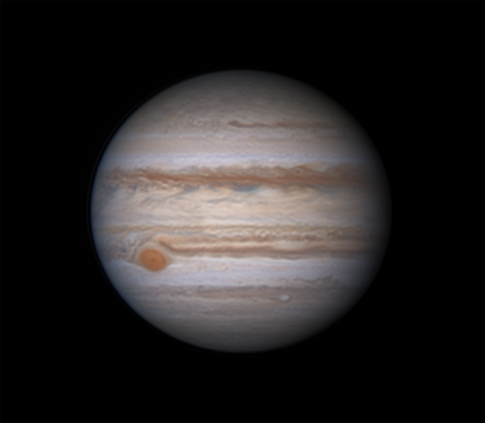 And some frames I captured of Saturn as dawn was starting to break, which featured some nice, contrasty bands (albeit with the polar hexagon not quite as defined):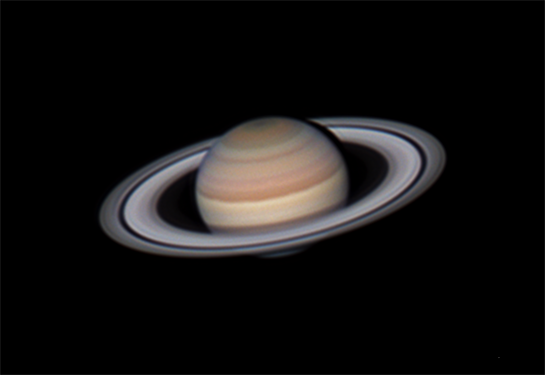 Usual equipment: C11, ASI290MC, PowerMate 2x, ZWO ADC, UV/IR cut filter
Thanks as always for looking!
Edited by DMach, 04 April 2020 - 10:09 AM.