One more post from the data set from this morning: another stereo/3D pair, but this time a little more deliberate.
With a time separation more in line with the consensus of 10-12 minutes.

Physically separated a little further apart, for easier viewing.
The interesting thing I find with the stereo pair approach is that our eyes and brains seem to ultimately perceive more detail and less noise, so I have presented the below at a slightly larger image scale than I normally would for a single image.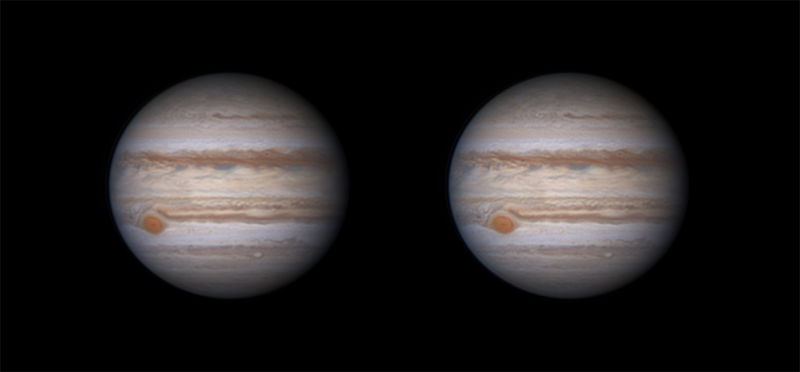 C11, ASI290MC, PowerMate 2x, ZWO ADC, UV/IR cut filter
Thanks for looking!