Dear all,
at the end of a sunny day I set up my largest telescope, the 10" f/5 truss-tube dobsonian Martini to do a tiny chalk/charcoal sketch. I wandered the terminator up and down to select a target. Clavius and Tycho were already too bright, Aristarchus and Herodotus were still in the dark and once again a Gassendi sketch, I wasn't too keen on. I ended up pretty much at the southern limb and selected the area of Klaproth and Casatus: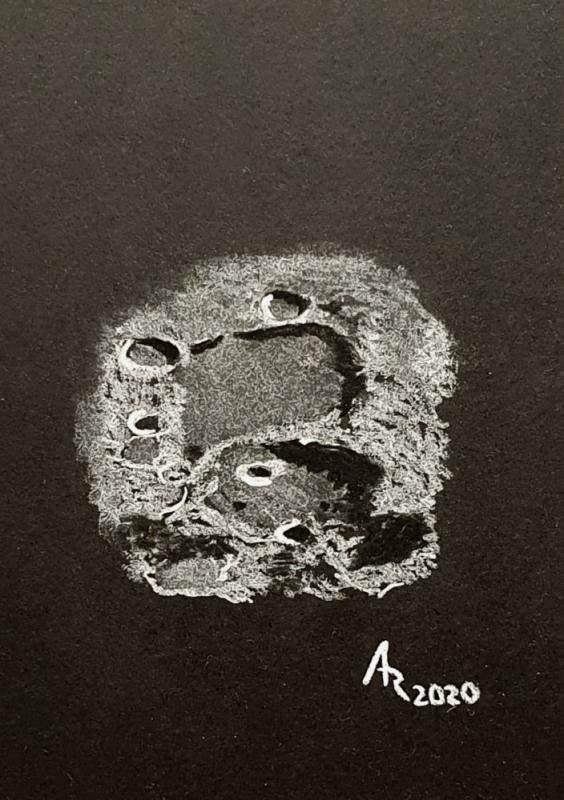 Telescope: Martini 10" f/5 Dobsonian
Eyepiece: Explore Scientific 6.7mm/82°
Date & Time: April 4th, 2020 / 2100-2145 CEST
Location: Home terrace, Dusseldorf region, Germany
Technique: chalk, charcoal and whitecoal pens on black sketching paper
Size: about 8 x 12 cm
Clear skies!
Achim