My first 'serious' mount......no Go-To, manual etched setting circles, had to guide with a guide scope, reticle eyepiece,my eyeball and a hand-paddle.
First pic is in the winter of 1991-2. Original model Genesis by Televue. Guide scope was my first scope from when I was 9 - 60mm f/11..... I was 39 in the pic....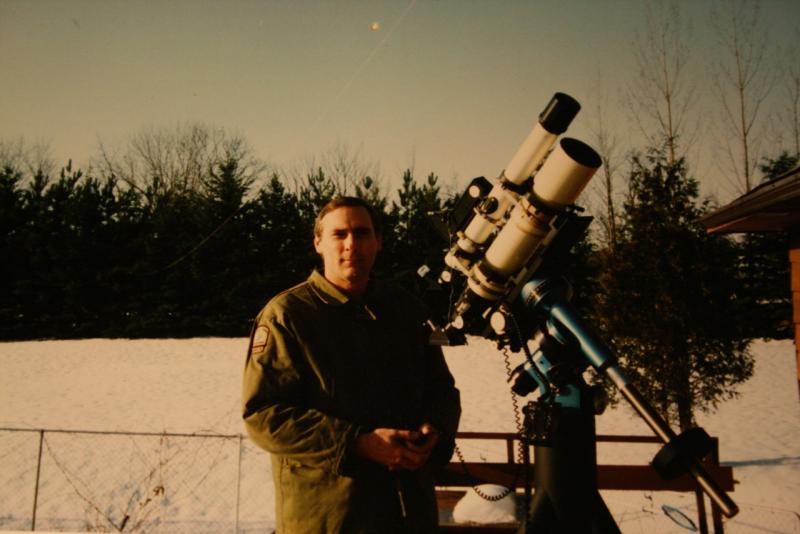 Next pic is the mid 1990's. Now a 6-inch f/8 Celestron achromat. This was a decent scope for well under $1000.... Very good double star splitter..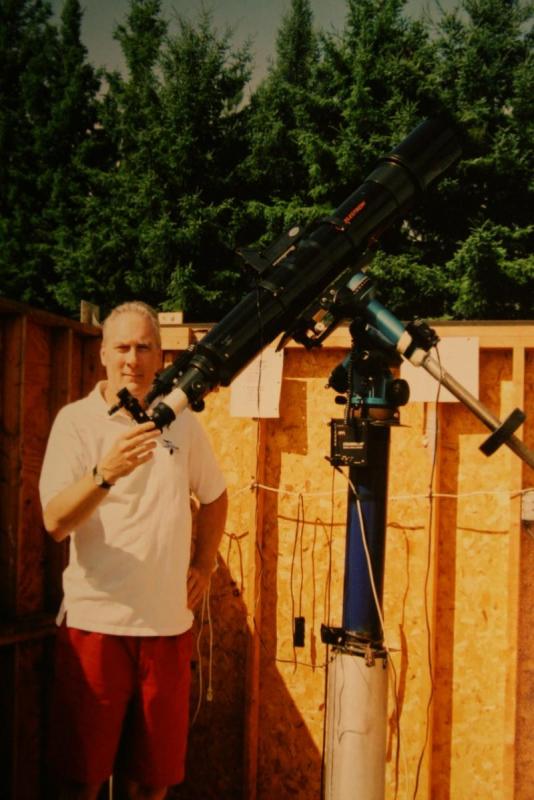 another post follows
Dave