So I decided to have a go at Astrophotography with my AP Stowaway. I don't have the field flattener, but did spend nearly 7 quid on a 2" to T2 adaptor and a T2 to Canon EOS Adaptor. I went out last night and took some lunar images and stacked 20 of them to give this, with the colours enhanced (as seems popular)... what do people think?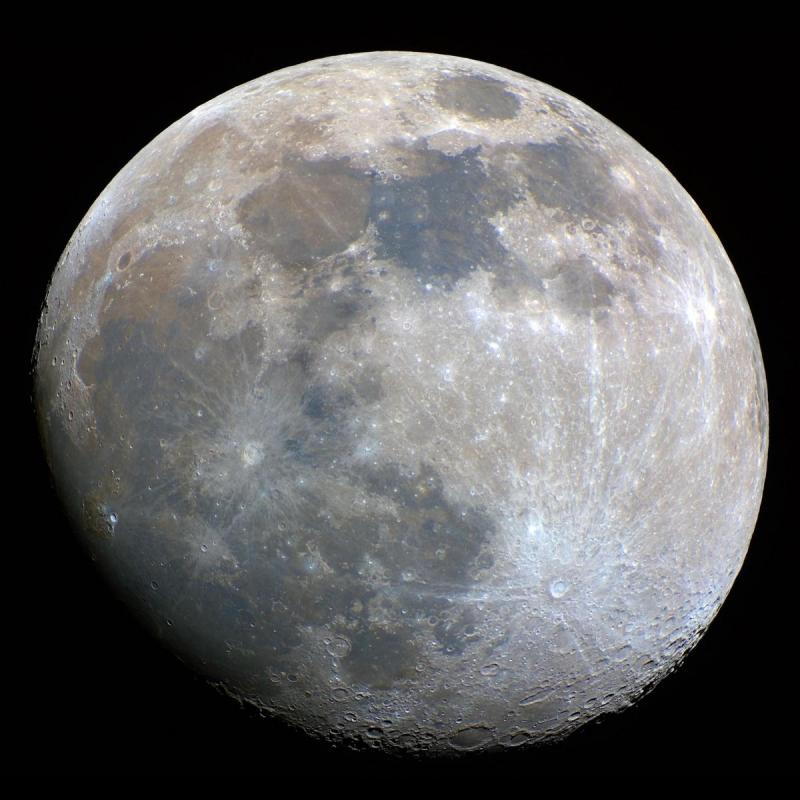 I'm pleased with the result (in the full-res image the Moon is about 4900 pixels across, but I think that would look bad compressed to meet the forum size limit, I had to turn the quality down on this from 90 to 75 to fit this 2000-ish pixel across version in).

Canon 5Dsr
2019 Stowaway on a Photographic Tripod
f6.66 (without the Barlow, which will make it quite a bit darker)
ISO 1600
1/320th
20 Images Stacked

Scope-AP 2" Barlow-AP MaxBright 2" Diagonal-Televue 2"x2" Extension Tube-2" to T2 wide adaptor-T2 to EOS adaptor-Camera
(It's a 2x Barlow, but in this configuration it will be maybe 3.5x, hence ISO 1600 as all the light got spread out.)
(BTW I needed the diagonal to get enough back-focus, even with the Extension Tube. )

Cropped in PIPP-Stacked in Autostakkert3-Wavelet sharpening in Registax6-Saturation increase in Photoshop-Downsized in Irfanview

BTW I have a full step-by-step guide on how I did this, if anyone's interested... or if you hate it then I can recommend wine...


Edited by Jon555, 06 April 2020 - 04:16 PM.