Reports of fading, elongation and bimodal light distribution have been out for a day or so...
http://www.astronome...KVtGBcnJJM6E5Dc
And now the 'double nucleus' can be imaged by humble mortals.
A 2.6' wide image of the head of the comet: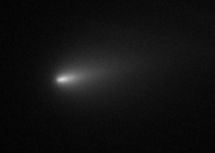 And sharpened: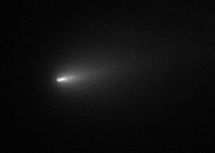 The nucleus appears like a bar-bell, with maxima ~3" apart, much as reported in the Telegram above. This is one hour of images - will add the second hour shortly.
Theres also another possible bright patch trailing - not sure if this is an artifact or not. I dont think so. The second hour should clarify.