I have been trying to find M51 for past 9 months but no luck. Two nights ago, i tried again with my Apertura AD12 (Dobsonian)
I went to the spot indicated in star charts (I was using Sky & Telescope's Pocket Sky Atlas). There is a group of 3 stars forming a triangle in the vicinity of M51. So I searched around and found 3 stars that seem to match what I saw in the star chart, but I could not see M51. But I saw what appeared to be another star (about same brightness as the 3 triangle stars). I did not think too much of it then, and I assumed i was not in the correct spot so I gave up after a while.
Next day, I used Stellarium to view M51, and found that this is how it is supposed to look at low magnification: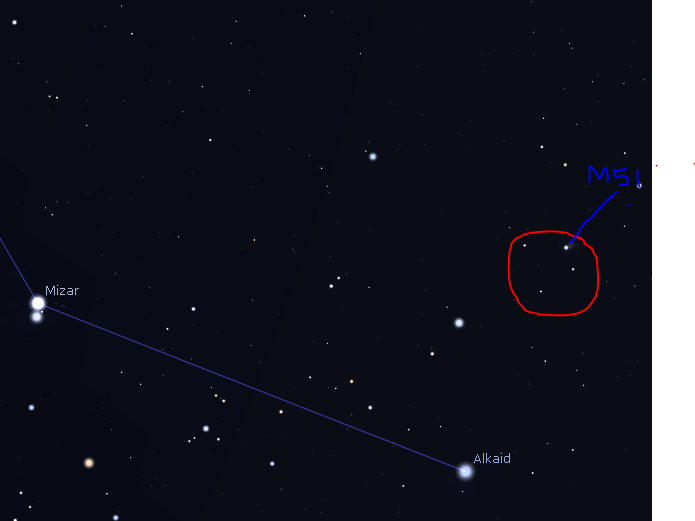 This picture looks just like what I saw through my telescope (3 stars making a triangle, and a fourth star like object nearby).
In Stellarium at low mag, M51 does appear like a star! So I am excited that I may have found M51 after all.
I live in a Bortle 6 site. I was not using any filters, but what filter should I be using? (I have several color filters, a ND filter, and an OIII filter).
Thanks for any comments!