Just got a Quark chromo, hooked it up to my 120MM with a Zwo Tilt adapter. First light
Adjusting the tilt adapter didnt seem to get rid of rings at all. When tilting to maximum, light gets in from the side washing out the image.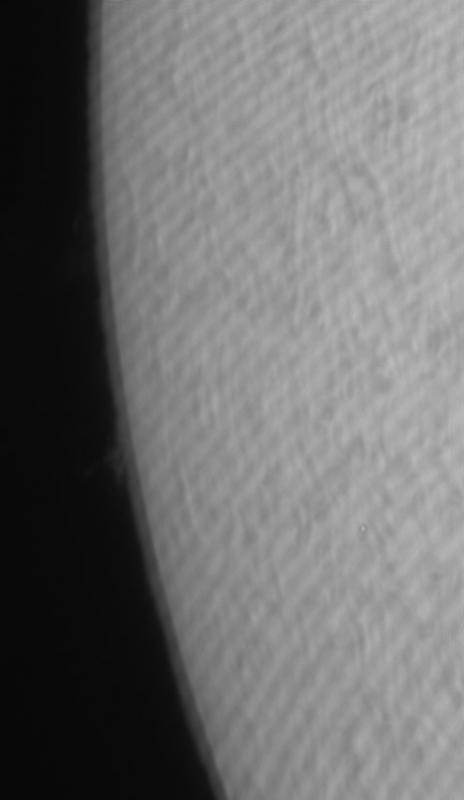 While waiting for a 102/F9 scope to arrive, i put it on my WO GT71 at F5.9. Image of the train here as well: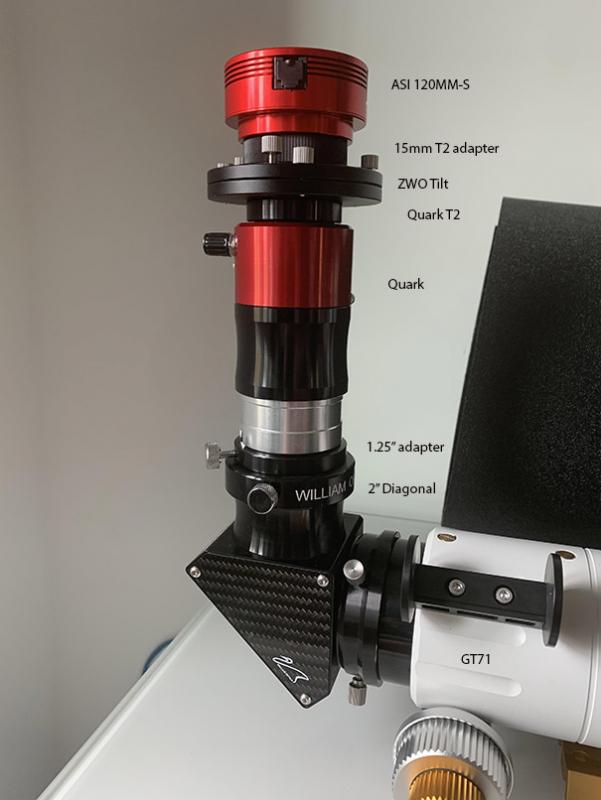 (oh yeah, UV/IR cut 2" filter before Quark 2", not before Diagonal)
Any tips to optimize this? I did order a ASI174mm since generally people say the global shutter solves a lot of this.
i hacked two images together really quick (have mercy with my beginner status) and it's not super terrible but the rings are nasty)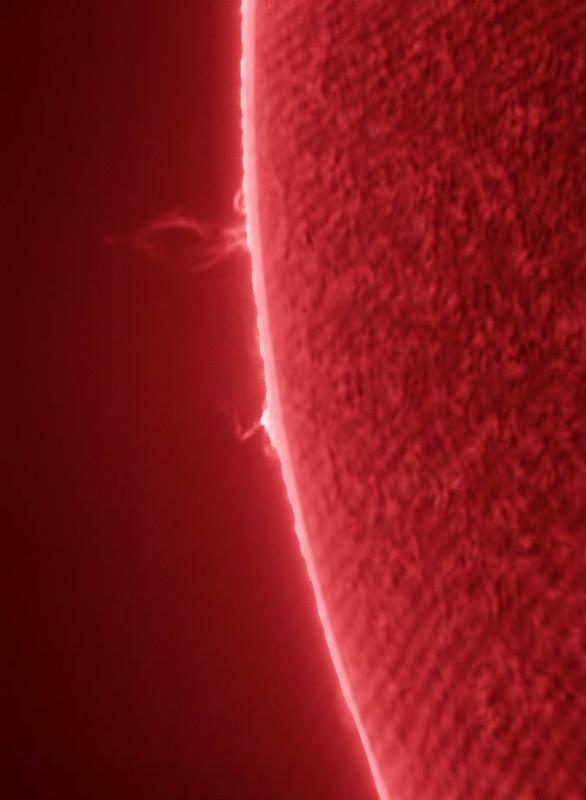 thanks all
Edited by arjanb, 07 April 2020 - 03:01 PM.