The extended good conditions I experienced on 3rd April have allowed me to do some more experiments with 3D/stereo pairs.
The consensus I'm hearing to date suggests 10-12 minutes is ideal in terms of time separation, but it's always good (and fun) to experiment for yourself.

Here I have posted a series of stereo pair images in 2 minute increments of time separation (4, 6, 8, 10 and 12 minutes).
I did also create animations so that you can watch and more directly compare the changes in "roundness" that result, but these are too large for CN. If you're interested, you can find them in my Astrobin gallery.
I'm interested to hear your thoughts as to which time separation gives the most pleasing result! (I have my own opinion on this, but I'll reserve that for now.)
Please note these are all "cross-eyed" pairs ... apologies for those who find far-sighted easier, but it was too much work to produce and animate both types. (Read: I'm too lazy.)
Here's the 4 minutes pair (you may want to click for the full sized image):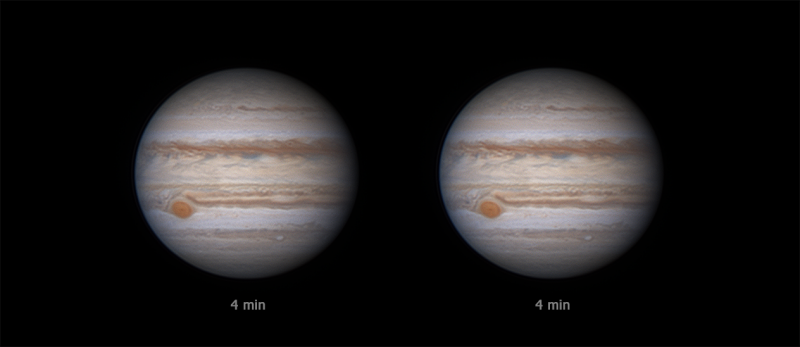 Edited by DMach, 10 April 2020 - 03:06 AM.