I picked this microscope up 2nd hand about a 18 months ago, and just got around to cleaning it up a bit today.
The internal bulb needed to be replaced, and by luck I found one that works that was pulled out of a old IKEA lamp fixture I purchased about 15-20 years ago. I'm sure its the wrong bulb, but its at least working. The original bulb I'm sure was brighter, and I'm hoping to find the correct wattage bulb that should be used.
Here are some pics of the microscope in question, Does anyone know who may have made it? I can not find any brand markings on it. There was some glue on the body where I think a emblem may have fell off.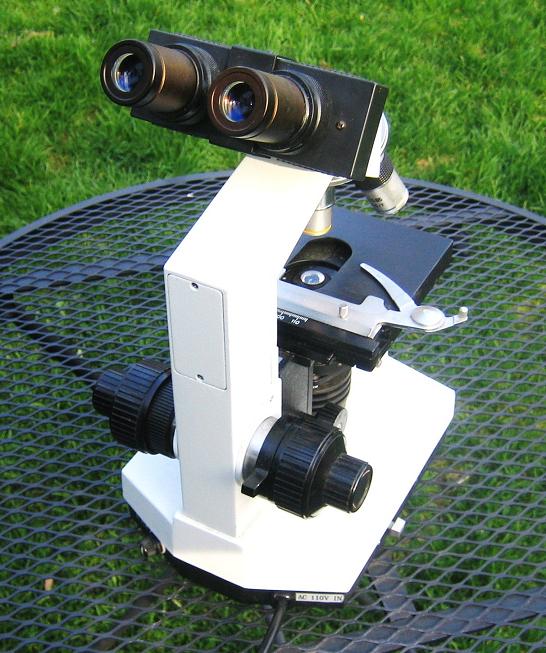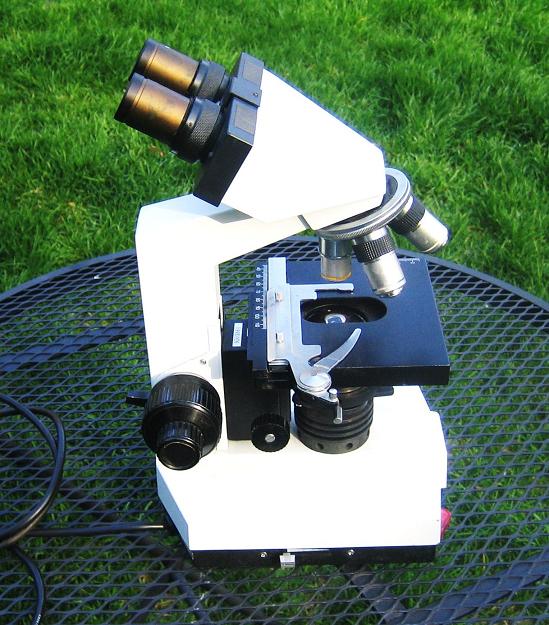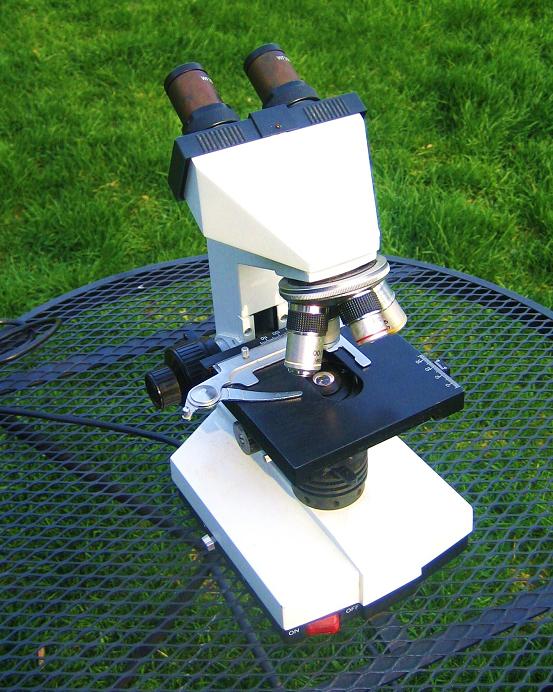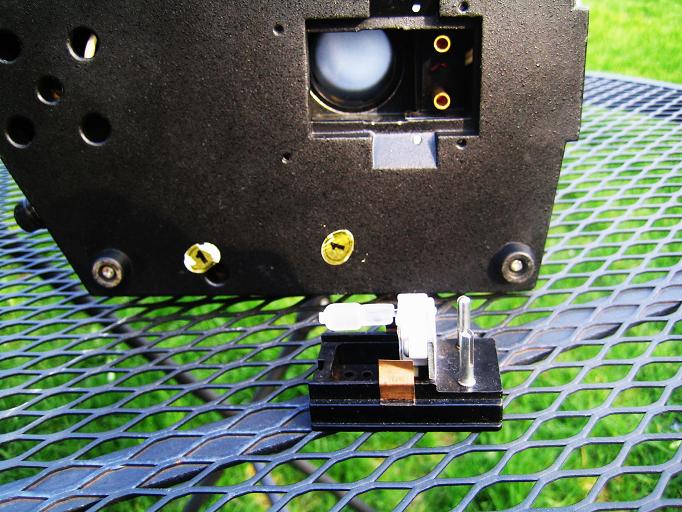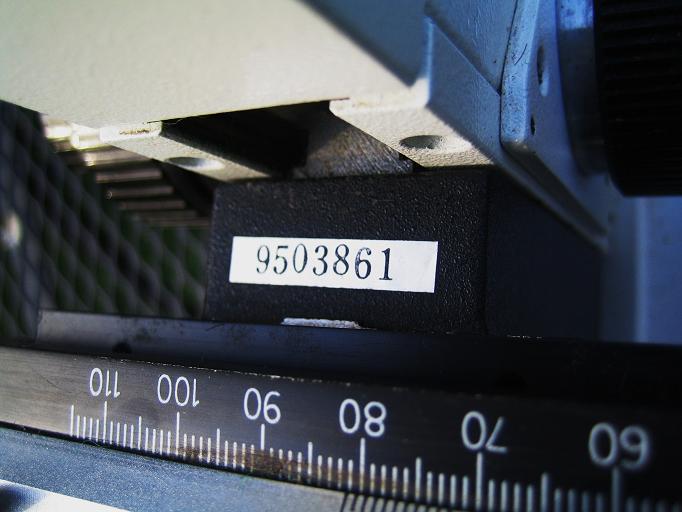 With some minor cleaning I have got it working pretty good now, and was just looking at some pre-prepared slides I have. The view was pretty impressive, (at least to me).
The reason I believe it needs a higher powered bulb, is that when I have the bulb intensity turned all the way up, and when using the highest powered lens, it is still pretty dull in brightness. With the lower powered lenses I could adjust the bulb power to a brightness that works well.
If I could find its maker, I'm hoping I could also find the recommended bulb.
I'm sure my terminology is off but it has a 2 speed gear for the focal adjustment with one being a micro adjust, it has a slider knob for the bulb brightness, and another knob to focus the light from the bulb. It also has two knobs that move the position of the slide with the plate that holds it. It seems to be fairly well built.
I can post more photos of specific parts if needed.
Edited by Mbinoc, 10 April 2020 - 08:29 PM.