My weekend was spent installing my permanent pier. I saw this thread, https://www.cloudyni...-concrete-pier/ , a while ago and decided I would go this route for my pier. I will not be building an observatory, just a pier in the yard. Initially I was going to use the CG5-ASGT mount I've had for years but I decided that I needed a new mount. Unfortunately, that decision came after I had purchased one of Dan's pier plates for the CG5.

The mount I decided on is the Explore Scientific G11 PMC-Eight. I needed to adapt the G11 to the CG5 pier plate. That didn't take much effort because the Losmandy riser separates from the HD tripod. I messed up though. I drilled a too small hole in the riser to accommodate the pin on the pier plate. I tried to drill it out to the next larger size, but I don't have a drill press and the bigger bit walked while making the hole larger. I was able to use a file to clean up the mistake. It's not the prettiest hole, but it's functional.
The pier is solid. It came out an inch or two shorter than I calculated but that's because we dug the hole and inch or two deeper than calculated.

Enough words, here's some pics: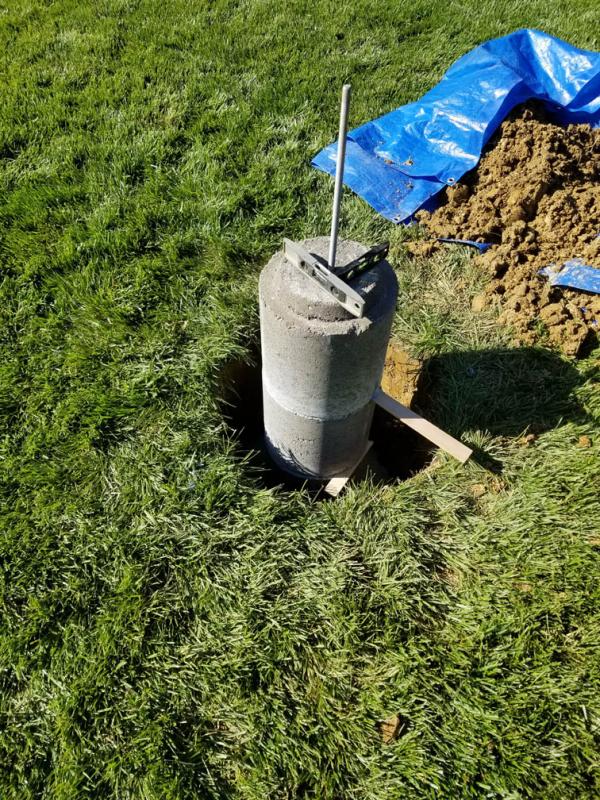 -Bob
Edited by ryanr256, 10 May 2020 - 04:45 PM.