I'm strictly visually. Currently I own three 80 mm Refractors:
- ST-80 with a 2 inch Focuser, 6 degrees with the 31 mm Nagler, 6.6 degrees with the 41 mm Panoptic. A one trick pony..
- AT-80 LE, 80 mm F/6, FPL-53 Doublet. 5.5 degrees with 41 mm Pan, 5.0 degrees with 31 mm Nagler. Sharp optics, good all around.
- WO 80 mm F/7 Mergrez ll FD. Narrower field that the F/6, better on the planets and doubles.
I also have a NP-101. It weighs 12 lbs, the 80 mm Apos are 7 lbs. That's a big difference and it means the NP-101 needs a larger, heavier mount.
My 80 mm Apos are handier, on my Bogen 3040, I can the whole rig outside with the racks loaded with eyepiece's with one hand.
They're also a better size for birding..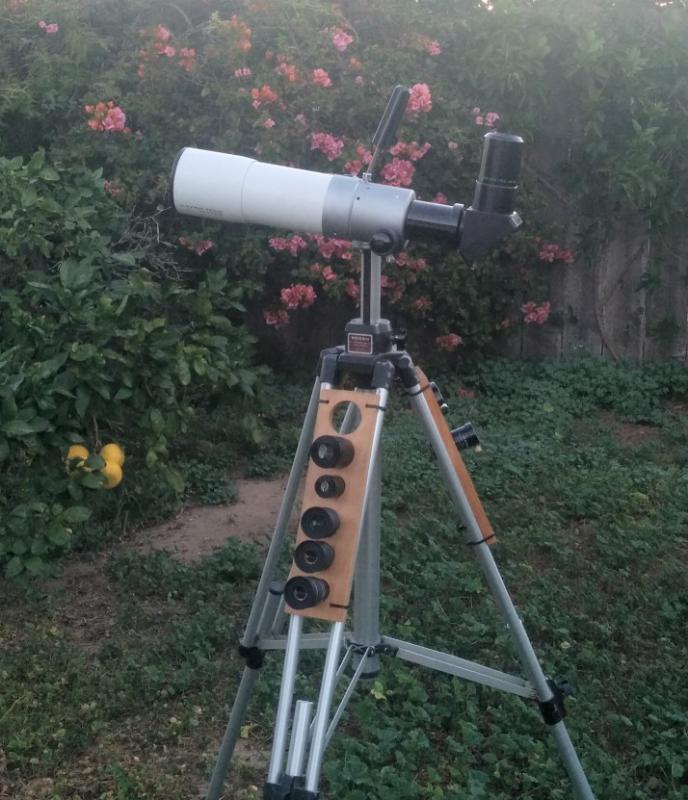 Jon