Last night took a gander eastward out the back door to check on Jupiter and Saturn. And then a bright meteor flashed by Sagittarius. It appeared to come straight from the Antares direction. Turns out this is the radiant of the Alpha Scorpid meteor shower active around now. They are known to occasionally produce very bright meteors This one was about a bright as Saturn. Being "down under" the radiant is high in the sky.
Well what's a stargazer gotta do after spotting this? Do a sketch of course! This is on black A4 art paper with white ink for stars and smudged charcoal white for rendering the horizon haze and incipient Milky.Way. Black charcoal for foreground house and tree..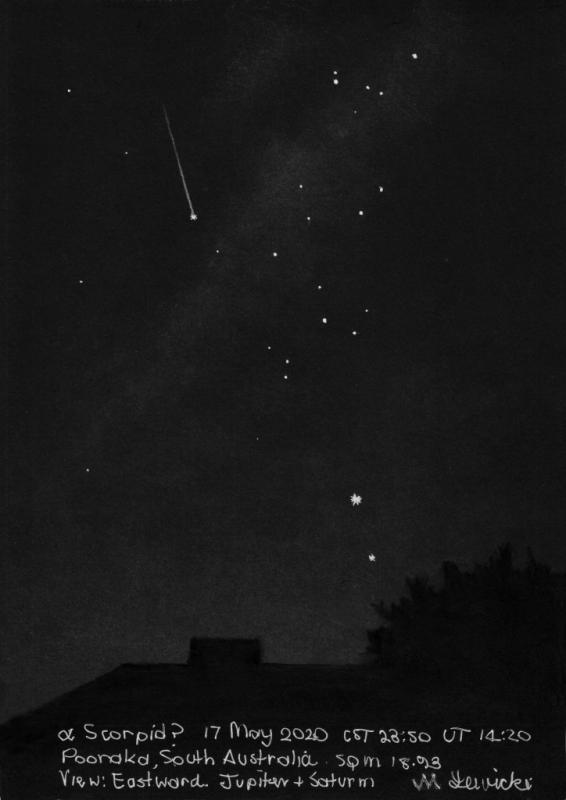 More about this ignored meteor shower here.
http://www.phys.ttu....f/ascorpids.htm
Martin
Edited by Marty0750, 18 May 2020 - 02:11 AM.