Hi all and I hope this is allowed but i'm developing a 3D printed ZWO EAF bracket and coupler system to directly control mirror focus on newer Celestron SCT's (RASAs of same size are identical as well!) I do think based off info i can find this should work on at least some C6, all C8 and of course C9.25's but am unsure about C11-14's (somewhat doubtful) currently the only way to do this is to buy a Feather touch focuser for your SCT then get the FTF bracket from ZWO direct for the EAF and this is expensive and there is actually zero benefit in the feathertouch focuser anyways at this point as you remove the knobs and no longer can use the fine focus for manual use so its a huge waste of money just to connect a motor to focuser screw.
anyways here it is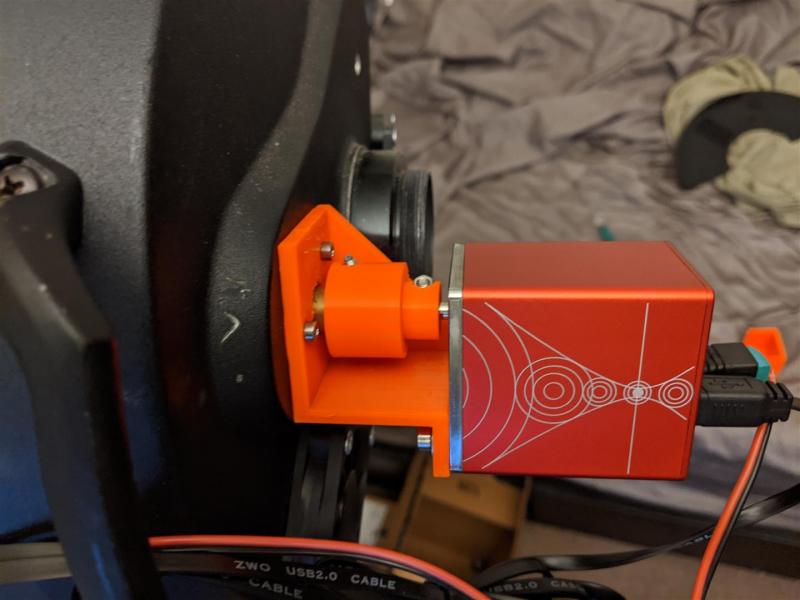 Dimensions hole to hole are 28mm if yours differs let me know and i will design a new bracket to match.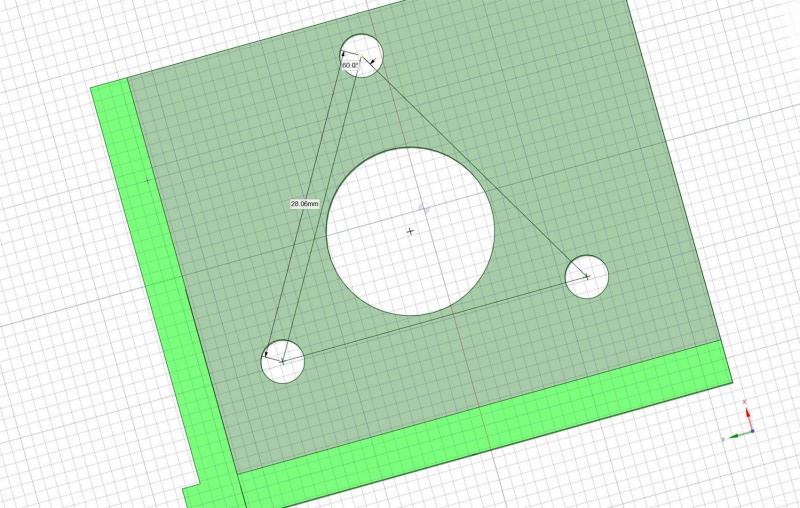 it only requires you remove the rubber knob off the focuser exposing the brass ring which should measure 12.7mm in diameter (1/2") and remove all 3 screws that hold the stock mech in place, we retain the stock hold down/centering rings and just mount the 3D printed bracket on top of it with longer M3 screws.
if you have a scope other than a CPC/Evo/etc 9.25 (i already own) and would like to test it out for me let me know and ill print and send you this to test and of course if it works great for you its free to keep

Thanks
Dwayne