Hello all,
This popular group of four galaxies is known as Hickson 44.
It's in Leo, not too far from Algieba (gamma Leonis).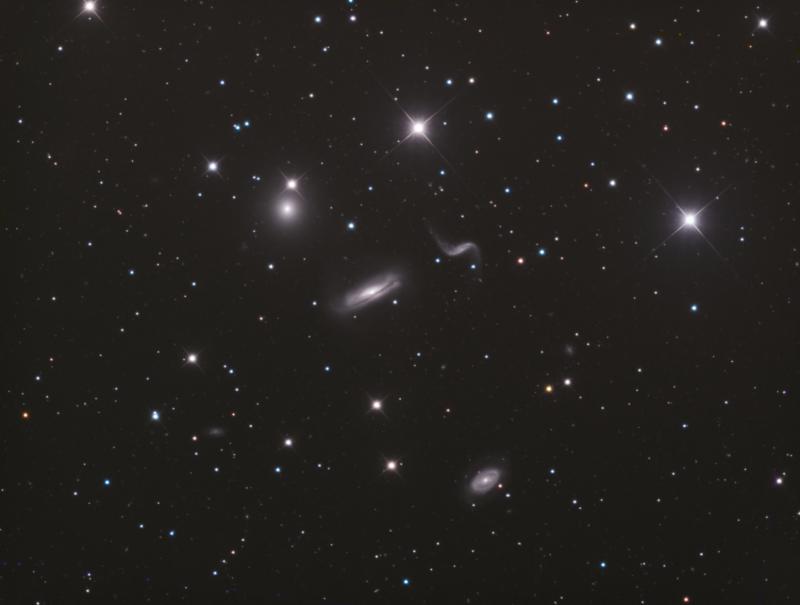 NGC 3190 dominates the central area, with the elliptical
NGC 3193 to the upper left, and the irregular (tidally-stretched)
NGC 3187 to the immediate upper right. The interesting
barred spiral/ring galaxy NGC 3185 sits below these
three nearer to the bottom of this image, like a pendulum
in about the 5 o'clock position. The group is roughly
25 Mpc distant.
OTA: 314mm Harmer-Wynne f/5
Camera: ASI 1600 (hence the ugly bright-star artifacts)
Exposure: About 3 hours of Luminance, and 35 minutes each of RGB in 5-minute subframes
Filters: AstroDon E Series Gen 2
Mount: Astro-Physics Mach1GTO
Down-sampled to ~33 percent, yielding about 1.5"/pixel