I was considering going after the Blue Horsehead nebula with the 200mm last night, but I opted to improve my results through the 50mm. At least this time I had some idea of what was in the scene. My flat was also causing me trouble with reducing the light pollution, so I used one of the diffusers from my son's lighting set on the LCD TV set to ~40% gray output. I couldn't be happier with the result:
(Click for full size.)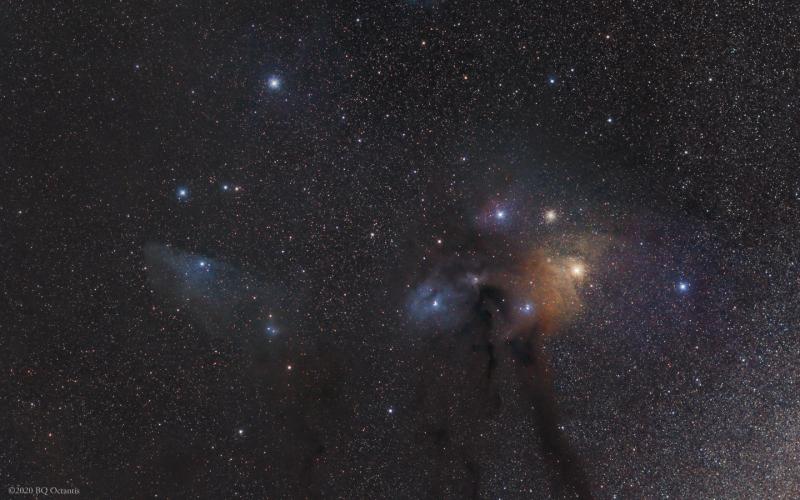 Capture details / 1800×1200 (.jpg, 48%) / Astrobin (.jpg, 100%)
Cheers,
BQ
Edited by BQ Octantis, 23 May 2020 - 09:14 PM.