Buy refractor.
Buy a refractor...
This reply exists in every thread on any forum I have asked about the SCT imaging.
But I went anyways to the Edge HD8. With 600mm F/8 imaging under my belt, I decided that the next stop has to be 2000mm at F/10
And to punish myself further I also decided to whip up the Raspberry pi 4 solution and install Stellarmate OS
But before you get bored and stop reading this tale struggle and more, I have not decided to quit Astrophotography. I am going to try again in a couple of days (6pm-6am means I need to have a quite night in between)
And, one more thing. Before my tale, tell me what the hell does this picture mean?
If my collimation is out I should have a crooked donut. This one seems to be missing a piece. Bad seeing maybe?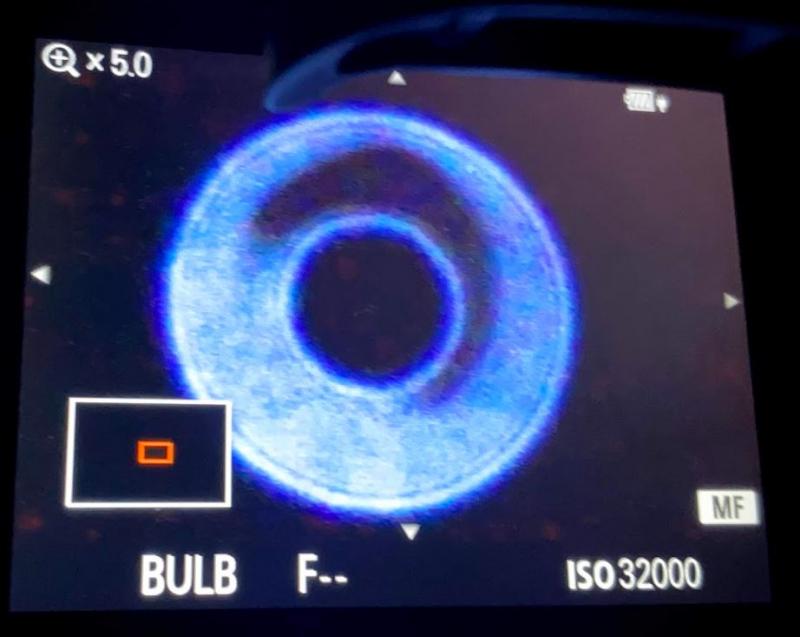 The picture was taken not dead on (I wonder why I did that and took it from the side). I guess I was more concerned about who ate the donut
Okay lets get on with it. First and foremost my setup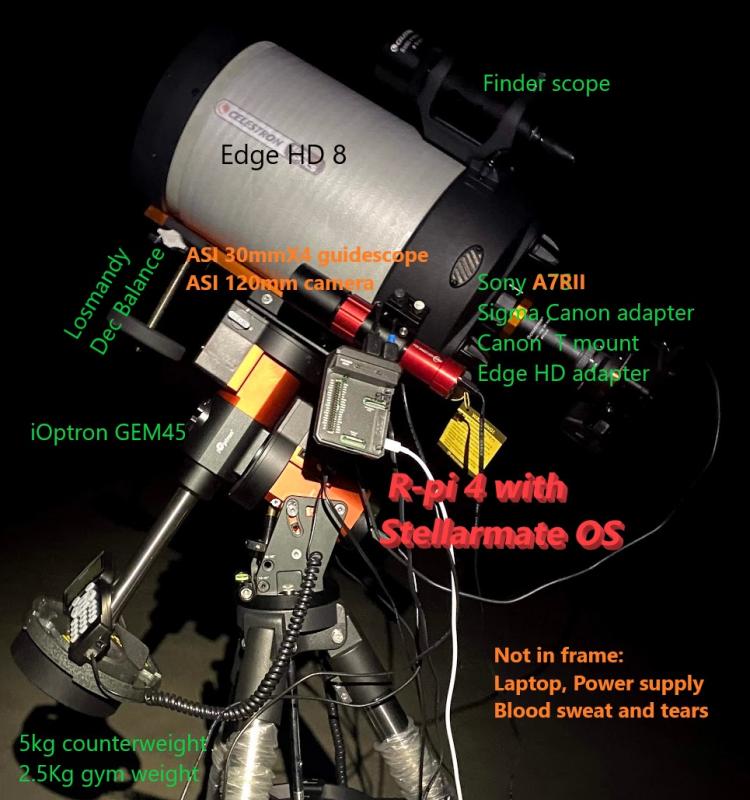 I installed stellarmate OS on a R-PI4, and control it through VNC. On paper, it means a killer astrophotography system. But its literally so, esp with stuff like SONY DSLRs etc.,
Edited by tsk1979, 23 May 2020 - 08:08 PM.