Can you help me with the televue Tele-pod mount. The yoke wobbles between the two horizontal plates holding the base of the yoke. There is too much space between these two plates, and as a result the yoke moves up and down when I am move the yoke to track or go to a new object.
The tele-pod is many years old and has the words "panoramic" on its side. It fits onto my wooden tripod.
Please see the two videos and photo.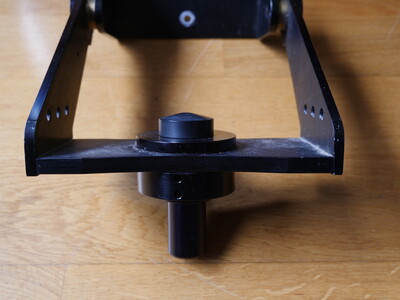 Thanks
Gerard